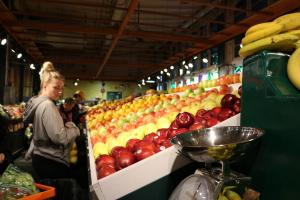 By Lauren Rosenthal
If you're having trouble paying for groceries, the CalFresh nutrition program may be able to help. CalFresh, formerly known as Food Stamps, aims to help households buy nutritious foods. You could receive up to $193 a month for groceries.
The California Association of Food Banks (CAFB) was the first nonprofit organization to provide the government's CalFresh outreach fund in California. With an emphasis on equal opportunity, the organization is dedicated to combating hunger in California and strives to provide current, clear guidance for potential applicants. 
Find out if you qualify! Visit http://mycalfresh.org for more info. (Even if you do not qualify for CalFresh, other people in your household may be eligible.). 
Lauren Rosenthal is a student at Moorpark College.