Moorpark College has dozens of student-led groups with which you may get involved! Clubs and student organizations provide students with opportunities to engage with classmates, apply classroom concepts or principles to real-life situations, and undergo personal growth. Participating students gain valuable leadership experience while developing social and professional relationships.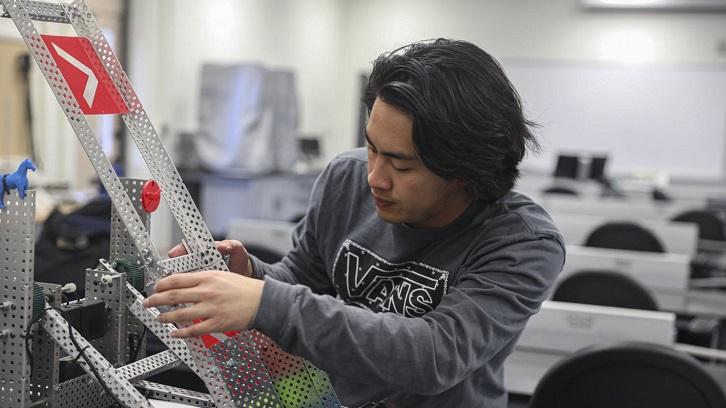 Engineering Club member Ethan Hoang works on a robot. Photo by Ryan Bough.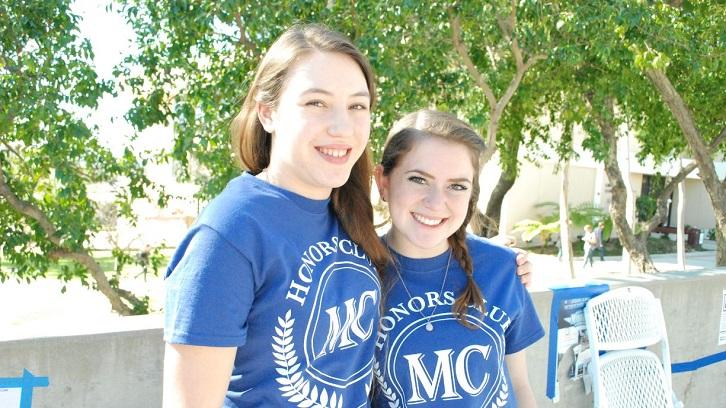 Members of the Honors Club table at an outreach event.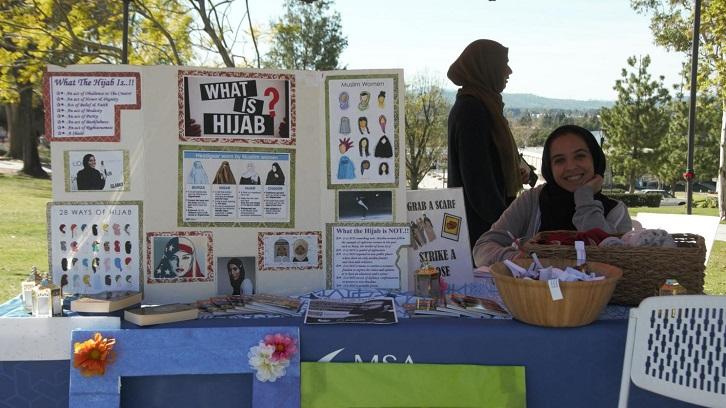 A member of the Muslim Student Association sits at the club's outreach booth for World Hijab Day. Photo by Morgan Ellis.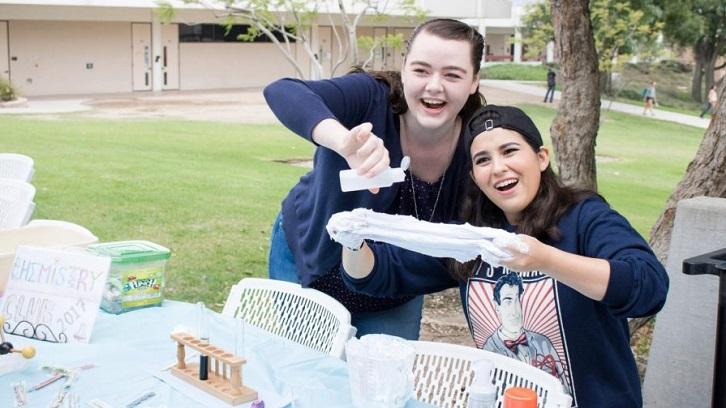 Chemistry Club members Erika Szaldobagyi and Amanda Davis display home-made slime at Club Rush. Photo by Martin Bilbao.