The Student Activities Office serves as a resource for MC students looking to engage in campus life. Student Activities develops, plans, and implements events and activities and provides resources to Moorpark College students. Working in collaboration with other departments, Student Activities brings fun and vitality to the campus while promoting community involvement and personal development. Moorpark College offers a variety of ways for its students to get involved in extracurricular activities.
Ways to get involved in campus life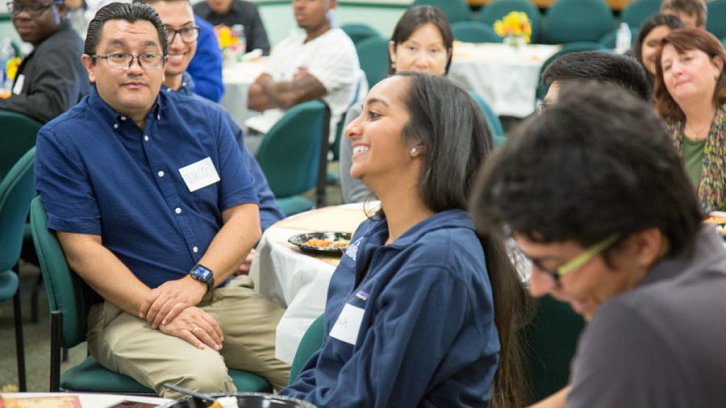 Students participate in a history of Thanksgiving luncheon.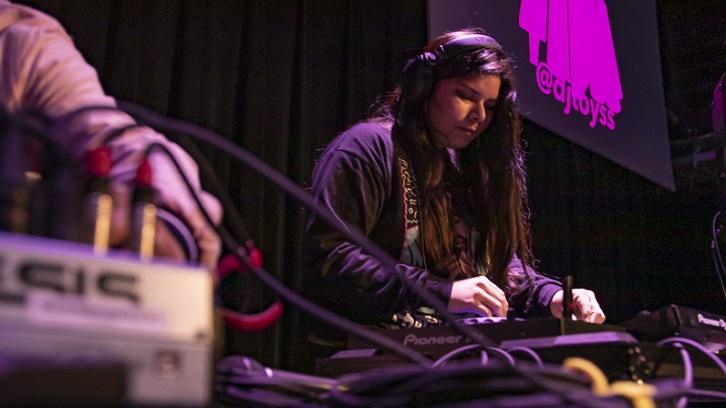 A student spins tunes during the DJ Showcase. Photo by Evan Reinhardt.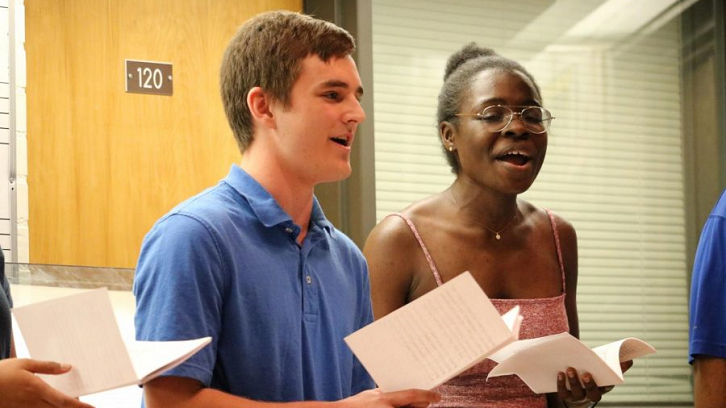 Members of the a capella group, Dynamix, perform for students.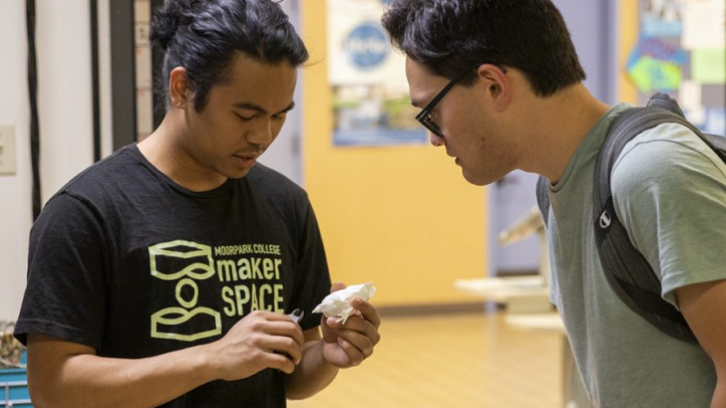 Students check out a project at the MakerSpace.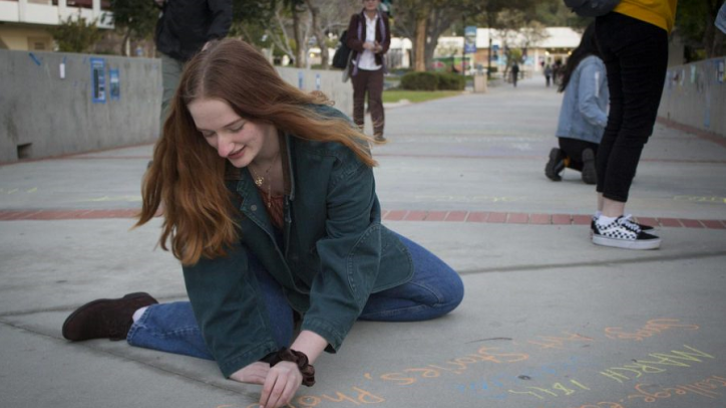 Students create chalk art for a campus event. Photo by Evan Reinhardt.