Associate of Arts
Associate of Science for Transfer
Certificate of Achievement
About Program
Film, Television & Media Arts (FTMA) offers an outstanding array of courses for students seeking to fulfill general education requirements, skills development, practical and vocational education, and/or cultural enrichment.  Our classes introduce students to the history, theory, criticism, industrial practices, and hands-on of cinema, television and radio productions.
Students going through FTMA courses investigate a diversity of domestic and global forms of film and media and will transform language and concepts into fictional and non-fictional visualizations, and will be able to promote the critical analysis of mass communications through historical, cultural and business perspectives. Our aim is to empower students with the historical, aesthetic, practical, and cultural knowledge to research and analyze a range of cinematic styles, genres, and industrial practices (e.g. from marketing to film programming to media criticism and production) and engage those into completed productions through television, film and radio assignments.
FTMA reaches well beyond the usual boundaries of the traditional visual arts to advance students' critical thinking, creativity, visual literacy and cultural competency. Students also learn invaluable writing, research, and communication skills that transfer to a variety of academic and professional settings.
This major is designed for students who plan professional or academic careers in educational or commercial radio, television, and film production. The major provides training that leads to positions in management or creative capacities or in related scholarly areas. Study is directed toward developing competence in specific areas of the mass media professions and providing a general knowledge of mass communication theory.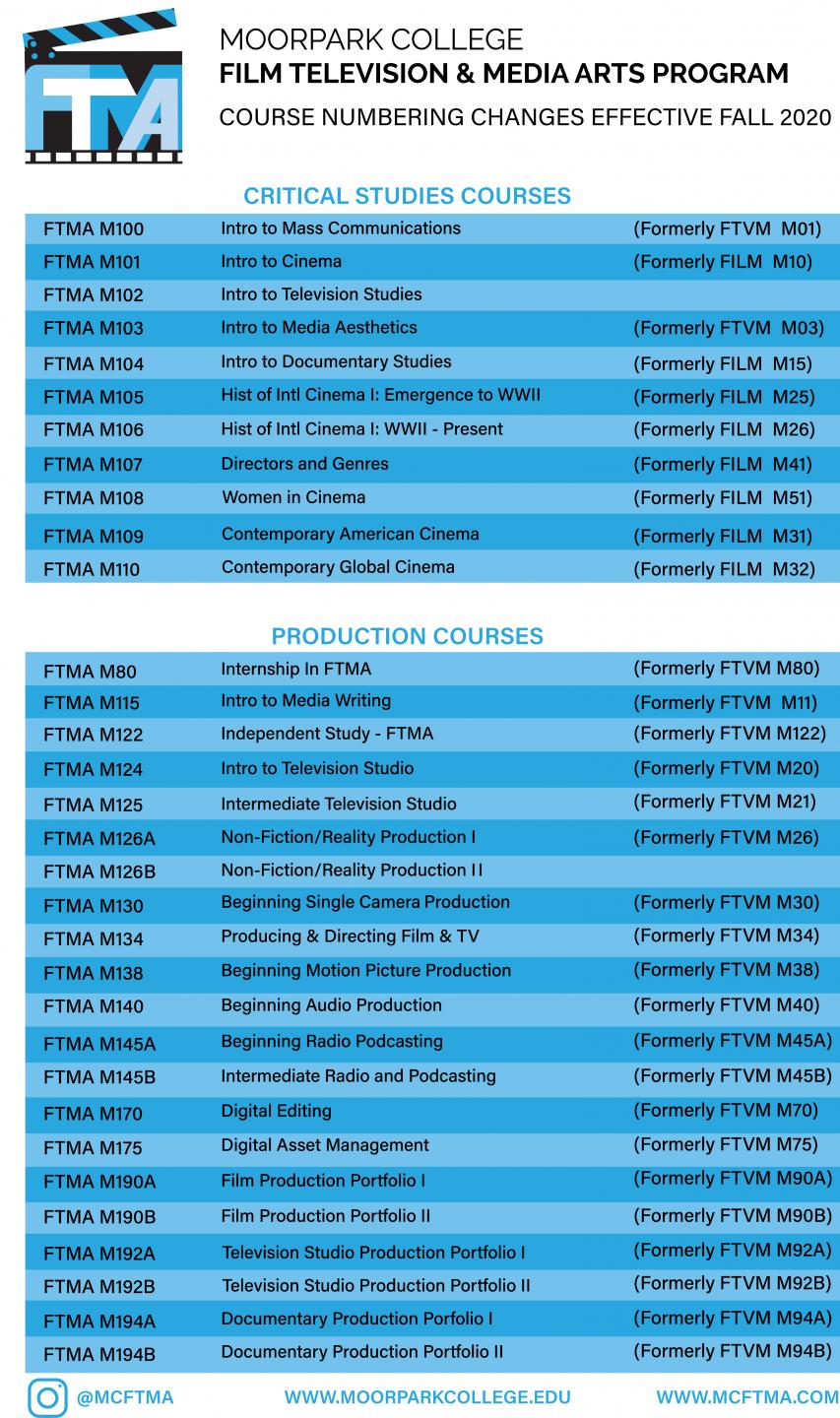 Save the Date for the 17th Annual Premiere Film Fest on Monday, May 8, 2023 at 6pm. Free! The doors open at 5:30pm. Seating is limited and on a first come first serve basis.