The MC mental health team is here to help! 
Get to know a little more about them.
To schedule an appointment with a mental health provider, or if you have any questions regarding services provided, please call: 
Meet the Team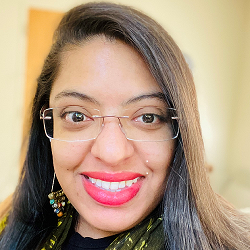 Dr. Erin Crenshaw earned her Psy.D. in Clinical Psychology from the California School of Professional Psychology at Alliant in Los Angeles. She is strongly relational and accordingly believes that therapeutic change can only occur through client safety, a collaborative alliance, authenticity, and mutual trust. Dr. Crenshaw works with her clients using a multicultural approach to treatment that acknowledges the intersectionality and salience of identity. As a Black and Mexican female, Dr. Crenshaw understands the unique plight of disenfranchised populations and the multi-dimensionality of identity formation. She approaches therapy first and foremost with a Person-Centered and Liberation framework, also drawing on Cognitive Behavioral and Emotion-Focused Therapy. 
Dr. Crenshaw is passionate about social justice issues and advocating for her clients. Accordingly, therapy with her emphasizes empowerment and a focus on client strengths and capabilities. As she acknowledges the pervasive ethnocentrism of the field of psychology and many therapy approaches, Dr. Crenshaw has been active and intentional in working to decolonize mental health and therapeutic practices. She has worked with clients across the age spectrum, most of whom are survivors of complex, generational trauma.  Many forms of trauma that occur in youth can create attachment styles that impact how we interact with friends and family, authority figures, romantic partners, and ourselves. With an emphasis on self-compassion and non-judgment, Dr. Crenshaw works with her clients to help them identify and understand their interaction patterns, how these patterns developed, and what interactions the individual would like to see for themselves moving forward.  
Dr. Crenshaw is a post-doctoral fellow working under the supervision of Robert Sack, PhD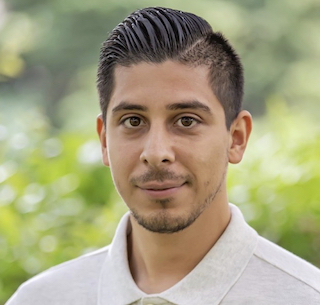 Dr. Elmer Guardado received his Bachelor's in psychology at U.C. Berkeley and completed his doctoral degree in clinical psychology at the University of La Verne. His clinical interests include working with first-generation students of color and student athletes with an emphasis on social justice, equity and inclusion. Dr. Guardado's other clinical interests include working with adjustment issues, anxiety, an overall phase of life problems. He is currently the liaison to the Athletics department and provides clinical and consultation services to athletes, teams, coaches and staff. He uses an integrative approach when working with students and utilizes a social justice-oriented perspective and intersectional lense to help students gain insight into their presenting concerns.  
When not working with students, Dr. Guardado enjoys playing soccer and watching sports, as well as spending time with his wife and two cats. He also enjoys watching movies and going on walks.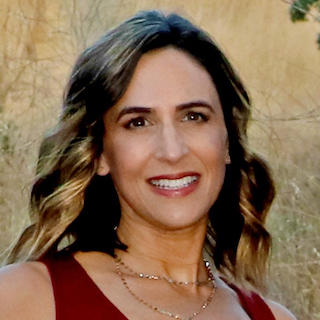 Melanie is a licensed marriage and family therapist who has worked in the MC Student Health Center for almost 5 years as a mental health counselor. She is currently acting as a liaison between the health center and the nursing students, providing additional support, teaching coping skills, and referring students to the appropriate resources.  
She has also worked in a multi-disciplinary team of mental health and medical professionals to help improve the quality of life for people on extended Workers' Comp leave, and in private practice with a variety of clients. She draws from several clinical orientations in her work and employs a variety of techniques with her clients, but is trained in cognitive-behavioral therapy (CBT) and dialectical therapy. She worked with clients who have anxiety, depression, ADHD, autism, adjustment disorders, OCD, dissociative disorders and more. She got her Master's degree in Clinical and Counseling Psychology from Philadelphia College of Osteopathic Medicine.  
Melanie lives with her husband, 3 children and her rambunctious maltipoo, Ruffles. She enjoys hiking, playing tennis and pickleball, going to the gym, trying new restaurants, and spending time laughing with friends. She is originally from Chicago and really appreciates the weather and the mountains in CA. Her two favorite places to visit in CA are San Francisco and Yosemite and her favorite type of food is Ethiopian. She truly enjoys working with the students at Moorpark College.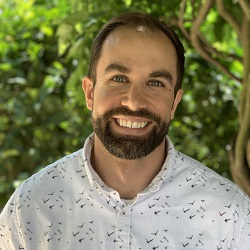 Dr. Robert Sack is a Licensed Clinical Psychologist (PSY23839). He received his Ph.D. in Clinical Psychologist with an emphasis in Forensics from Alliant International University/ California School of Profession Psychology. He has experience working in clinic, private practice and forensic based organizations conducting therapy, psychological assessments and program development. His approach to treatment is eclectic, using Cognitive Behavioral, Solution Focused, Mindfulness and Family Systems theories to assist clients meet their goals. Dr. Sack provides individual, couples and family therapy. He specializes in working with teens, young adults and their family/support systems.  
At Moorpark College, Dr. Sack provides support to the mental health team, assists in creating policy and producer, supervises the post-doctoral training program, and is the liaison to the Exotic Animal Training Management (EATM) program. As a liaison, he spends time interacting with the staff and students to provide proactive support for mental health needs that may arise.   
When not working, Dr. Sack enjoys doing CrossFit, hiking and spending time with his wife and three children.