The MCD Committee
Thank you and many others for your work on another Multicultural Day event! Brian Burns, Ariana Burrell, Shyan Diaz-Brown, Suzanne Fagan, Mary Poitier, Michael Ashton, Michael Grimes, David Birchman, Dina Pielaet, Beth Gillis-Smith, Cynthia Osuna, Linda Resendiz, Kristen McCloskey, Steven Pfeiffer, Cherisse Meichtry, Rozie Gabrielyan and Maria Thayer.
STUDENT ART SUBMISSIONS
 

Deadline Dec 1
CASH PRIZES
1st place: $300.00  |  2nd place: $200.00  |  3rd place: $100.00
All currently enrolled VCCCD students are invited to submit artwork as part our annual Multicultural Day celebration on April 12, 2022. There are a few categories for submission of student work! 
Design a poster (Banner) image 
AND Font treatment for "CRITICAL CONVERSATIONS" to be featured on our Multicultural Day webpage, program, and other promotional material. Please check out our archive of past Multicultural Day thematic design winners.
Please submit an electronic copy of the design sized at least 3000 x 1800 pixels to both Tamarra Coleman and Dina Pielaet (tcolemanhill@vcccd.edu and gpielaet@vcccd.edu). Design should include FONT treatment for "Critical Conversations, Multicultural Day 2022"
The file should be submitted as a JPEG, PNG, PDF, AI, or PSD that is 3000 pixels wide by 1800 pixels tall. A working file is preferable. Feel free to also include a square version for social media. Due Date: December 1, 2021
Download PDF here:
Submit Your Voice/Work
We want to feature Student work in our virtual space with art and media for MCD 2021.
ESSAYS & POETRY 
Word Doc, PDF, Email
SPOKEN WORD
Loud clear audio recording as MP3 audio file sent via Email
PHOTO OR ART
JPEG, PDF
VIDEO
1920 X 1080 horizontal format as MOV or MP4 file
2021 Events
MCD April 13, 2021
8:30-8:55


Opening Ceremony
Tamarra Coleman will deliver opening remarks followed by a video featuring special guests, bagpiper and Chumash prayer.
9:00-10:00
Keynote Speaker
Luis J. Rodríguez
Beloved Author will discuss his work on the page and in the community as a novelist, memoirist, short story writer, children's book writer, essayist as well as a community & urban peace activist, mentor, healer, youth & arts advocate.
10:15-11:20
4 session choices
5 Americans Honored for Saving Jews During the Holocaust
Yad Vashem is Israel's official memorial to the victims of the Holocaust. A core goal of Yad Vashem's founders was to recognize non-Jews who, at personal risk and without a financial or evangelistic motive, chose to save Jews from the ongoing genocide during the Holocaust. Those recognized by Israel as Righteous Among the Nations are honored in a section of Yad Vashem known as the Garden of the Righteous Among the Nations. Currently Yad Vashem lists 27,362 Righteous Among the Nations from 51 countries – but only 5 are Americans. This presentation discusses those extraordinary Americans. Presenter: David Birchman
Webinar Link
Password: 406692
Graphic Narratives: A Visual Reflection
in the Artform of Fragmentation
Comics began as a form of expression; they grew to include propaganda and almost died with censoring; now, stories are being told that were once sought to be silenced. This session will discuss a brief history of comics, followed by how a medium gives the ability to distance readers from topics enough to prompt reflection rather than immediate reaction, a juxtaposition with justifiable anger. Presenter: Kimberly Lewis
Webinar Link
Climate of Change: Ethnic Studies Classes
In 1968, California college students demanded curriculum that included the experiences and values of people of color. Their activism led to the creation of Ethnic Studies. Now, over fifty years later, the state has required Ethnic Studies for many California graduates. Please join us for a discussion of this new program and hear Cal State students discuss how Ethnic Studies empowered them in the classroom and beyond. Presenter: Patty Colman
Webinar Link
Breaking Down Stigma to Save a Life
QPR (Question, Persuade and Refer) looks at the impact stigma has on those struggling with mental health issues. This program also teaches the steps of QPR which are designed to enable an individual to provide "first aid mental health care" to someone who may be considering suicide.
Presenter: Dena Stevens
Webinar Link
11:45-12:50
5 session choices
Comedians with Disabilities (Video)
Professional comedians share humorous stories of times in their lives their disabilities because the topic of the moment. This event was originally facilitated by Silva Arzunyan.
From Instructor to Ally: Embracing Empathy in the Spirit of Equity
We all know that education is a vehicle for transformation, but how can we harness this system to truly work for all of our students? Detailing personal experiences and research into culturally responsive teaching, Dr. Katie Booth (English Department) shares her work to become a ally for her students of color, working in the spirit of equity to support and empower students that have traditionally comprised the most vulnerable populations of learners. Presenter: Katie Booth
Prerecorded Video Link
Creating Cultural Competence: Building Bridges
This dialogue will explore the research and theory behind the importance of developing cultural competence in our roles as campus community members, giving participants useful strategies to implement so that they may be more inclusive in any setting. And it will be fun—so join us!
Presenter: Allison Barton
Webinar Link
Vietnamese Folk Health Practice: Cao Gio
"Cao Gio" or to scratch the wind is an ancient Vietnamese Folk Medicine practice that is still in use today to treat cold and flu. This presentation will introduce you to the history and cultural health beliefs of the Vietnamese. I will demonstrate how to perform Cao Gio follow by a group discussion on alternative health practices. Presenter: Dalila Sankaran
Webinar Link
Hell's Broken Heart and Tilikum: Two One Acts
These one-act plays are from the Moorpark College Theatre Arts playwriting class that was held at the Ventura Youth Correctional Facility in Camarillo, CA. Students who took the course earned college credit, had the opportunity to have their plays chosen to be produced, and continue to work on their certificates, proficiency awards and degrees from Moorpark College. It is Moorpark College Theatre Department's goal, to continue bringing the arts to this underserved community.
Presenter: Rachael Gula
Webinar Link
1:00-2:05
4 session choices
Intergenerational Trauma & Community Healing
Armenian Student Association along with Black Student Association panel members will speak to therapists about the impact of Intergenerational Trauma and how we can work towards healing.
Presenter: Silva Arzuyan
Webinar Link
The Anthropocene:
Are we in a New Human-Dominated Geologic Time Period?
The geologic time scale divides 4.5 billion years of Earth history into manageable units based on significant events in Earth history. Such an event must leave a mark in the geologic record that is visible for hundreds of millions of years. This talk will grapple with whether the changes humanity has wrought will be visible in the distant future, meaning we have entered a new geologic time period: the Anthropocene. Presenter: Roger Putnam
Webinar Link
International Education: Studying Abroad?
Are you thinking about studying abroad? Then we encourage you to join us for an informative discussion. This workshop will consist of a panel of current Moorpark College international students, faculty, and staff. They will talk about why they decided to leave their countries to study in the U.S., their experiences, the struggles they faced, recommendations, and their future goals. We will briefly discuss general "Study Abroad" programs available through higher education.
Presenter: Maria Thayer
Webinar Link
Peace Corps Information Session
Immerse yourself in a new culture, learn a new language, and have the experience of a lifetime. Join this discussion to learn about the Volunteer experience and ask questions about service. Applying for the Peace Corps is quite easy. Gain tips to guide you through the application process. Discuss how to be the most competitive applicant. Peace Corps has some perks! Not only do you receive job training, language skills, experience abroad, but you also receive a lifetime of graduate school benefits. Find out more in this discussion session and learn more about the Peace Corps!
Presenter: Dr. Sakeena Ali
Webinar Link
2:15-3:15
MCD FINALE
Equally Divine: The Real Story of the Mona Lisa
The Core Ensemble
A professional music theatre performance with an actor accompanied by an ensemble of cello, piano and percussion. The show explores the possibility that the Mona Lisa was inspired not only by the original female model, but also by a young man, an apprentice and lover of Leonardo da Vinci. This is a cannot miss one-of-a-kind show!
C PAM ZHANG for AAPI Month
May 7, 2021 at Noon
Born in Beijing, C Pam Zhang is mostly an artifact of the United States. She is the author of How Much of These Hills Is Gold, winner of the Academy of Arts and Letters Rosenthal Award and the Asian/Pacific Award for Literature, nominated for the  Booker Prize, and on of Barack Obama's favorite books of the year. Register NOW for this virtual live event.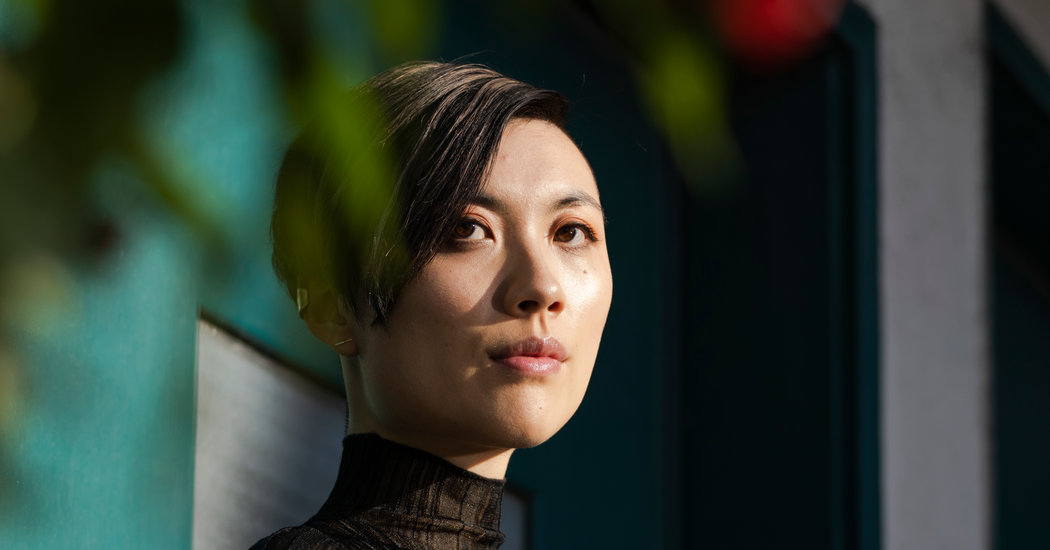 Courageous Conversation
AAPI Community Campus Dialogue MAy 14, 2021 from 10AM–11AM
Join VCCARA and colleagues of our AAPI community to continue the open dialogue in a safe space where we can share ideas about how we can educate our campus community on the rich, diverse cultures of Asian Americans and Pacific Islanders.
 

NATIVE AMERICAN HERITAGE MONTH 
MONDAY NOVEMBER 8
4:00 PM ALAN SALAZAR DISCUSSES HIS BOOK, TATA THE TATAVIAM TOWHEE
Alan Salazar is a Chumash and Tataviam elder. He is also a retired juvenile probation officer, and Native storyteller. Register Now
MONDAY NOVEMBER 15
3:00-4:30 PM INFANTS TO ELDERS: AMERICAN INDIAN HEALTHCARE IN THE 21ST CENTURY
Oliver Murray, Youth & Families Advocate from Indian Health Services and Moorpark College nursing faculty, Michelle Dieterich discuss health and healthcare as it relates to Native Americans today. Register Now
Additional Information
Apply NOW
Ranford Hopkins and Cynthia Shelby Barnett Multicultural Day Scholarship
Amount: $1000
We invite ALL students to submit an application, and include an essay on Climate of change and what that means to you. details on the MCScholarship webpage. 
Deadline is March 1
Looking For Presenters
Please contact us: TColemanhill@vcccd.edu
if you are interested in being a presenter for our MCD event on April 13, 2021
Past Virtual Events 20/21
Understanding White Supremacy 
The first in the Social Justice Lecture Series for the 2020-21 Academic Year, sponsored by the Multicultural Day committee was an amazing experience. Recording will be made available.
Presented on September 29 to a District-wide audience of 200 by Loretta J. Ross, Visiting Associate Professor, Program for the Study of Women and Gender, Smith College 2019-2021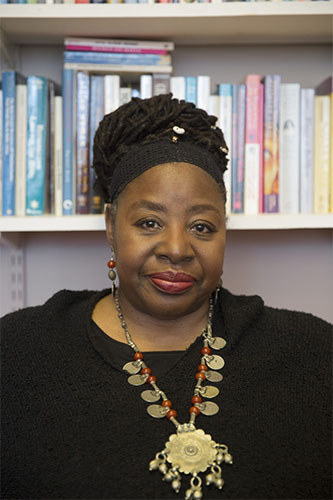 Ms Ross tackled the issues relative to: White Supremacy a permanent feature of race and gender politics in contemporary U.S. society and How one appropriately responds to its ideology and political power in the Age of Trump. This lecture analyzed the history, prevalence, and current manifestations of the white supremacist movement by examining ideological components, tactics and strategies, and its relationship to mainstream politics.

LATINX HERITAGE MONTH
September 15–October 15
Saul Flores 
Occurred on Wednesday, October 14 at 5:30pm.
A highly attended and fantastic virtual presentation (pronounced sah–ool), is a philanthropist, photojournalist, and speaker who is nationally recognized for his social impact projects. Through his most recent project, Saul documents the amazing lives of thousands of Latin American immigrants to fundraise for an elementary school in his mother's hometown. His work has been featured on National Public Radio, MSNBC, and TEDX. Additionally, Saul has been featured as a keynote speaker for dozens of universities, inspiring audiences through his visual presentations, in which he helps people realize the capacity of their immense human potential given times of extreme adversity.
Saul walked 5,328 miles through ten countries to document how grueling and dangerous the journey of immigrants to the United States can be and to raise money for an elementary school in Atencingo, Mexico. The story of his journey, accompanied by a series of photographs, capture the essence of the people, communities, and cultures he encountered along the way. We hope to see you there!
The Associated Students of Moorpark College and the Latinx Club invite you to experience the recording of this event for the next 30 days:
WATCH RECORDED PRESENTATION NOW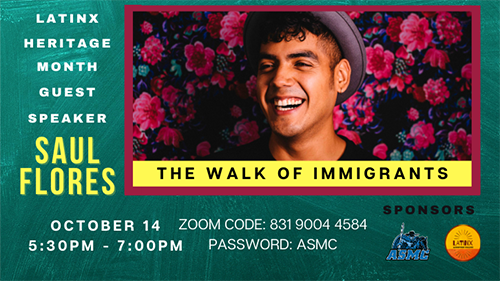 Dr.Martin Alberto Gonzalez- Local Author
Occurred on October 6, 2020. 5:30-7:00pm 
Dr. Martín Alberto Gonzalez is regularly invited to K-12 schools and universities/colleges as a motivational speaker, and even has a TEDx talk titled, "Boxnard," which is available on YouTube. He is an awardee of various prestigious awards, including the Ford Foundation Fellowship and the Most Outstanding Graduating Senior at California State University, Northridge. In addition to sharing his message about the importance of telling stories, specifically counter-stories, Dr. Gonzalez read stories from his social justice-based book, "21 Miles of Scenic Beauty...and Oxnard." His presentation was described by the many teachers and students present as "inspirational," "thought-provoking, very engaging," and "life changing."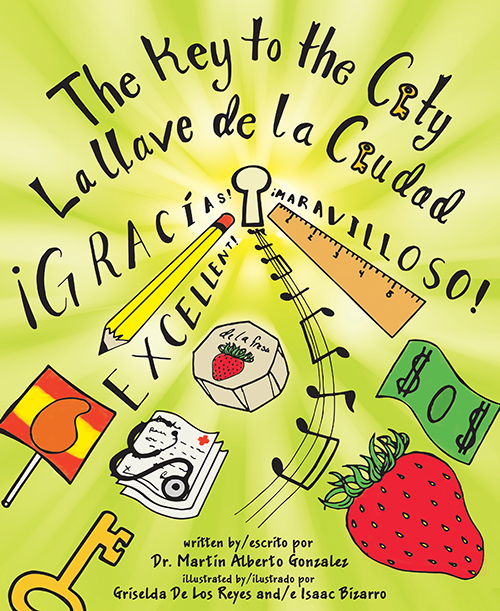 COVID-19 & THE LATINX COMMUNITY 
Occurred on October 7, 2020 from 3:00PM – 4:00PM
There is increasing evidence that the Latinx community is being disproportionately affected by COVID-19. Many Joined us for this online webinar as our special guest panelist, GAGAN PAWAR, M.D. Chief Medical Officer of Clinicas del Camino Real, Inc., presented relevant information and insights about the realities of COVID-19 in our communities.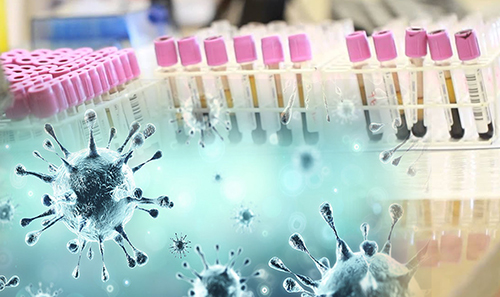 Hispanic/Latino/LatinX Identity Labels:
An Examination of Cultural Values and Personal Experiences
Happened on September 22, 2020. Recording will be posted soon.
An open discussion was led by Dr. Thomas Avila Carrasco Professor Department of American Ethnic Studies, Santa Barbara City College, along with Marnie Melendez, Josepha Baca, Maria Thayer and Nicole Bicakci  (ASMC) with faculty, staff and students in our Moorpark College Community about the labels used to define us.  Discussion included questions like; Are these terms inclusive? Derogatory? Politically motivated? Do they help to unite or divide the Latinx community?  What is the history of the labels we use to define us? The event had many participants and we will be posting a recording as soon as it is available.

EVERY VOICE MATTERS!
SUBMIT YOUR STUDENT WORK 
We want to feature Student work in our virtual space with art and media for Latinx Heritage Month (September 15-October 15). AND all of our online Virtual Multicultural day activities throughout the year. We are interested in creative digital submissions that reflect the beauty and diversity of Latinx people and culture and social justice. We are also interested in YOUR voice and expression for the virtual site to come!
ESSAYS & POETRY 
Word Doc, PDF, Email
SPOKEN WORD
Loud clear audio recording as MP3 audio file sent via Email
PHOTO OR ART
JPEG, PDF
VIDEO
1920 X 1080 horizontal format as MOV or MP4 file
Art submitted by Erin Grabow, a second year Moorpark College student. Created to celebrate Diversity.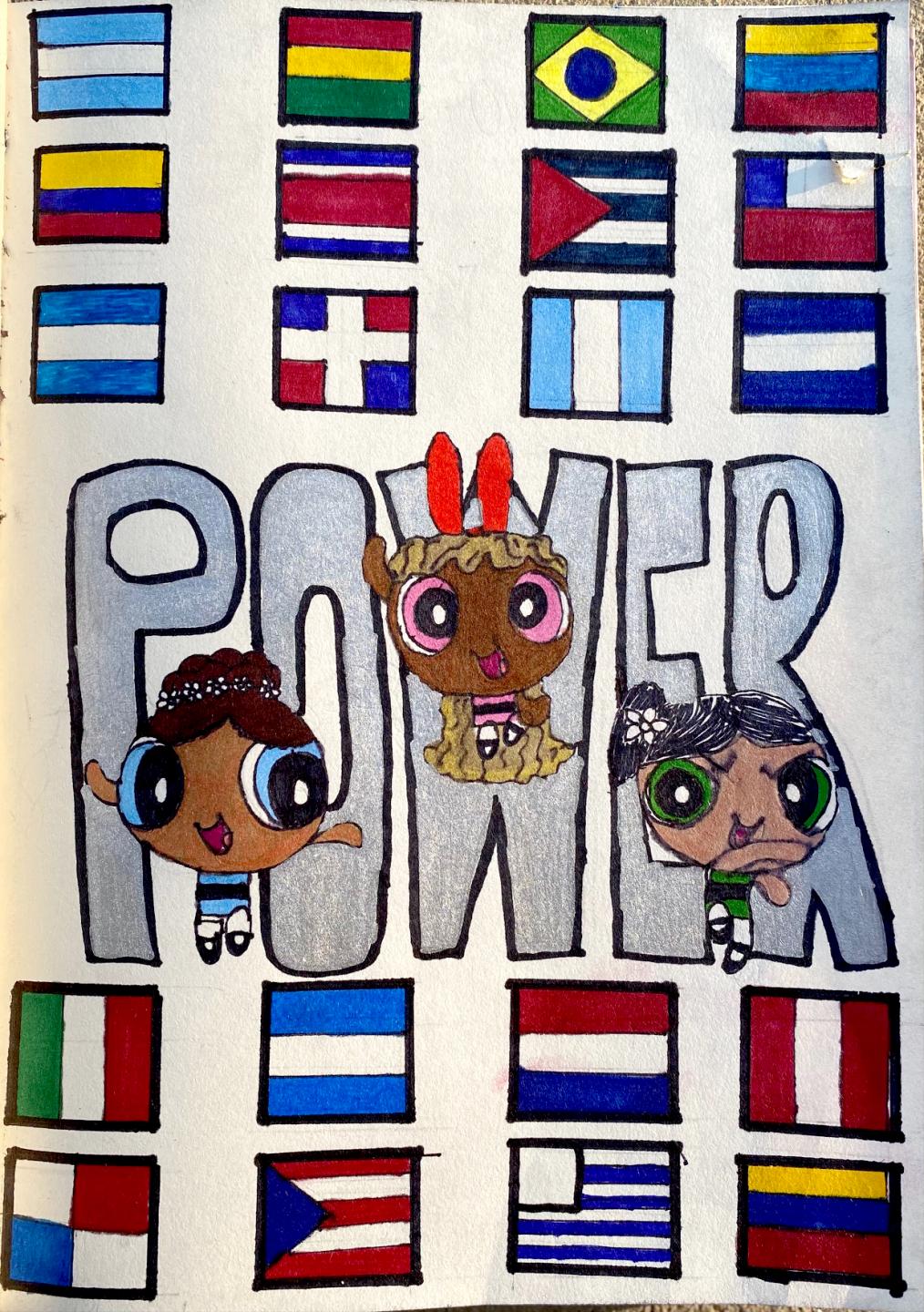 The following work was submitted by Simrat Pal Singh Libra, a second year student at Moorpark College.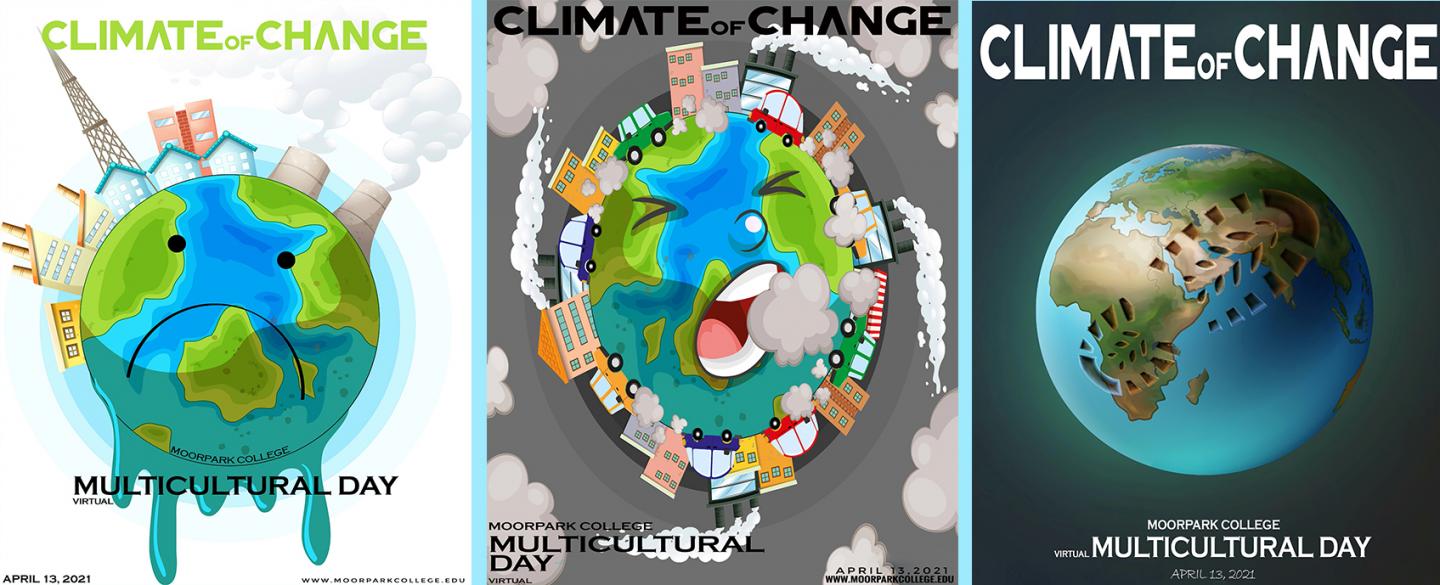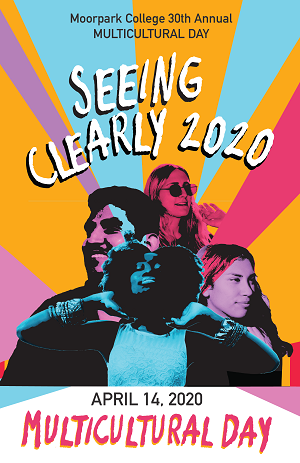 THE EVENT THAT WAS CANCELED, DUE TO COVID-19.
Celebrate 30 years of growth as a college and an inclusive community at the annual Multicultural Day, which will be held on Tuesday, April 14, 2020. Our theme is Seeing Clearly: 2020.
The annual alternative day of instruction was scheduled to features insightful lectures, breathtaking performances, amazing exhibits, thought-provoking presentations, exciting demonstrations, energetic panel discussions, experiential exercises, innovative storytelling, inspiring music, rhythmic dance, dramatic theater, and hands-on activities. All of this is coupled with informational, educational, and merchant booths from local and international organizations, and appetizing food offerings.
Multicultural Day is organized as an alternative teaching day. Some faculty may allow students to attend several of the events in lieu of attending their regular classes. Classes are not canceled, however, and some regular class meetings must be held due to academic program requirements. Local K-12 schools, as well as nearby colleges, are invited to bring their students to see and hear music, dance, drama and lectures. Admission to Multicultural Day is ALWAYS free, and all events are open to the public.
| | |
| --- | --- |
| Seeing eternity: Visions of Faith | Seeing the future: Science and Technology |
| Seeing the community: Politics of the Future | Seeing expressions of humanity: Art and Culture |
| Seeing many shades: Race and Ethnicity | Seeing our multiple identities: Gender and Sexuality |
| Seeing our strengths through the lens of Disability Justice | Seeing the world: International Perspectives |



 
Visiting Moorpark College
THE CAMPUS IS CLOSED. However, Multicultural Day takes place in a variety of classroom, lecture, stage, and outdoor settings across campus. Please see the "Program" section of this page for room or venue assignments for specific presenters or performers.
Moorpark College is located at 7075 Campus Road in Moorpark, CA, just off the 118 Ronald Reagan Freeway. Visit the Moorpark College website's Directions, Maps and Transportation page for more details on how to navigate to the campus.
Please note that parking passes are required in all of campus's parking lots. Visitor parking passes cost $2/day and can be purchased at any of the parking permit kiosks throughout campus via cash, credit, or debit card.

Merchandise
Information about Multicultural Day 2022 merchandise forthcoming. Please contact Tamarra Coleman at tcolemanhill@vcccd.edu with immediate questions.

Program
Information about Multicultural Day 2022 Program and Schedule of Events forthcoming. Please check back in April 2022. MCD Day 2021 will be a virtual event and will stay online until April 2022.

Scholarship Opportunities
Current Moorpark College students are encouraged to apply to the following Multicultural Day-related scholarship opportunities.
 
The Ranford Hopkins and Cynthia Barnett Multicultural Day Scholarship ($500): 
This scholarship seeks to recognize a student who has engaged in multicultural or diversity-related activities or endeavors within the last two years. To apply, students must:
Minimum GPA: 3.0
Continuing at MC or transferring to a 4-year college/university fall 2020
Additional essay required on "your involvement in multicultural or diversity related activities or endeavors within the last two years."
Two letters of recommendation required
 
Honors Program Academic Poster Scholarship Competition (3 awards from $100—$250):
Students are encouraged to create a 4' x 8' poster highlighting a topic they have researched to share the results with the community. To apply, students must:
Create a 4' x 8' poster around a research topic that you choose to pursue
Must be currently enrolled at Moorpark College
Sponsored by MC Honors Program and Multicultural Day Planning Committee, but need not be in an Honors course or member of the Honors Program to participate
See scholarship flyer for more information
 
To apply:
Students can apply for either of the aforementioned scholarships by visiting the Moorpark College Scholarship Application Website and logging in with their school ID. 
Submit Your Voice/Work
We want to feature Student work in our virtual space with art and media for MCD 2021.
ESSAYS & POETRY 
Word Doc, PDF, Email
SPOKEN WORD
Loud clear audio recording as MP3 audio file sent via Email
PHOTO OR ART
JPEG, PDF
VIDEO
1920 X 1080 horizontal format as MOV or MP4 file
Tamarra Coleman
Brian Burns
Dina  Pielaet
Kristen Robenson
Maria Thayer
David Birchman
Ranford Hopkins
Cynthia Barrnett
Shyan Diaz-Brown
Cherisse Meichtry
Aaron Stell
Michael Grimes
Ariana Burrell
Cynthia Osuna
Ashley Vaughan
Timothy Lumas
Suzanne Fagan
Linda Resendiz 
Kristen McCloskey
Howard Davis