Associate Degree for Transfer
Associate of Science for Transfer
Certificate of Achievement
About Program
Learn something new. Improve your skills. Advance your career. Make your move with Moorpark College's fully online Hospitality program.
You have what it takes. Now take the next step.
Explore career opportunities in HOSP M100 – Introduction to Hospitality. 

Earn National Restaurant Association ManageFirst certifications in HOSP M120 -

Hospitality Cost Controls and HOSP M130 – Introduction to Food & Beverage Management.

Advance your lodging knowledge in HOSP M140 – Introduction to Hotel Management.
Why Moorpark Hospitality?
Our program is designed with the student in mind. Whether you want to explore career opportunities, freshen up your skills with a certificate, or pursue a transfer degree, we have your back. Our classes are fully online so you can complete assignments when it works for your busy schedule.  We offer shorter 12-week semesters and a six-week summer term to keep you moving. We have industry partnerships locally and across the state to connect you with internship and career opportunities when you are ready to get to work. Join us for dynamic and engaging courses that provide a real-world view into the hospitality industry.
What's with the pineapple?
It all started in Europe in the 1500s when pineapples were shipped in from the Caribbean. The high cost of shipping meant that pineapples could only be obtained in Europe by royalty and the wealthy, establishing an association with opulence and prestige. Individuals would place their prized pineapple at the center of their table for all of their guests to see. Over time, the representation shifted from a sign of wealth to a sign of welcome. To this day, the pineapple is used as an unofficial logo of hospitality and many organizations within the industry.
Career Paths
Hospitality management covers a wide range of industry segments so job opportunities are varied and plentiful. Below are some examples of hospitality careers that students can pursue after getting a degree or certification in this field:
Resort or hotel management
Restaurant management
Food & Beverage Management
Catering management
Event planning
Kitchen Manager
Concierge
Sales Manager
Marketing & Social Media Roles
Financial & Accounting Roles
Program Requirements
Transfer Opportunities
Students who complete Moorpark's Associate in Science in Hospitality Management Degree (AS-T) will be eligible to transfer to the following universities:
Learn more about Hospitality & Tourism Bachelors Programs!
Faculty
Department Chair: Navreet (Reet) Sumal
Hospitality Program Lead & Business Faculty
Read Bio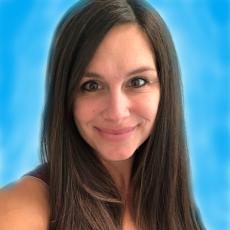 Counselors
Fountain Hall, Counseling Department
Read Bio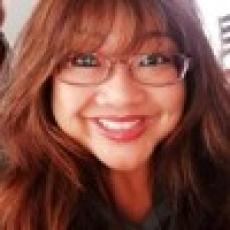 Associate Professor | Counselor | Career Transfer Center Coordinator | Education & Teaching Counseling Faculty Lead
Read Bio