The Moorpark College Foundation Board is a team of volunteer business professionals, alumni, faculty, and college senior leadership that raise funds for scholarships, student basic needs, The Rising Scholars Academy, and other programs where needed.
The Foundation's success is rooted in the commitment, guidance, support, and financial resources provided by each member of the Board. To accomplish its goals supporting students, the Board looks for community leaders like you who feel strongly that preparing the next generation of students for the workforce is a high priority.
It's inspiring to put your mark on an organization, moving it forward, establishing its impact, relevance, and importance in the community and in a changing society. If you are interested in becoming a Board member, please read through the Moorpark College Foundation Prospectus and email mcfoundation@vcccd.edu stating your interest ins serving.
Moorpark College Foundation Board of Directors
Officers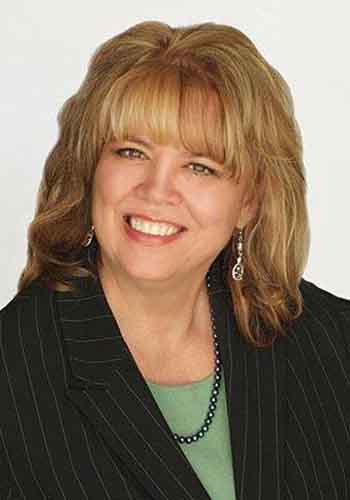 Jill Haney has 42 years of experience in the banking industry. She is currently the Vice President and Branch Manager at the Westlake Village office of Montecito Bank & Trust. 
In addition to the Moorpark College Foundation, Haney serves on several other local nonprofit boards, including the Rotary Club of Simi Sunset, Simi Valley Chamber of Commerce, Greater Conejo Valley Chamber of Commerce, Free Clinic of Simi Valley, Adventist Health Simi Valley Governing Board and is on the American Heart Association Executive Leadership Team for HeartWalk 2021. 
Haney has been a resident of the Conejo Valley since 1959 and currently calls Westlake Village home. She is a graduate of Thousand Oaks High School and a Moorpark College Alumna.
Alumna.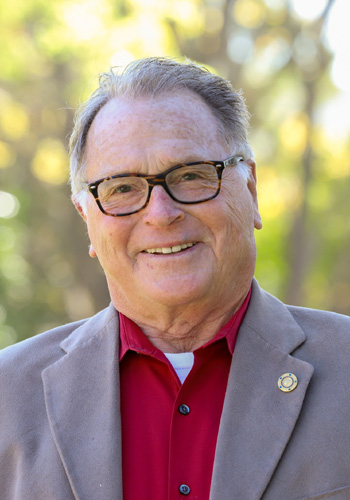 Timothy Weaver is an adjunct professor teaching business classes at both Moorpark College and California Lutheran University. He has spent 40 years in the banking industry. He served as Department Chair and is honored to receive the adjunct faculty of the year award twice. Teaching remains his passion.
Timothy also has served as President of the Rotary Club of Thousand Oaks and is a Board member of Business Finance Capital, a Certified Development Company.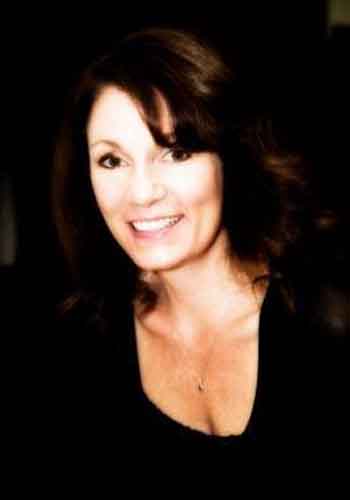 Kathryn Stiles is the Director of Community Integration at Adventists Health Simi Valley. She has a background in health and wellness, healthcare marketing, communications, and community health improvement. Her role with Adventist Health Simi Valley is dedicated to helping the community achieve best health outcomes.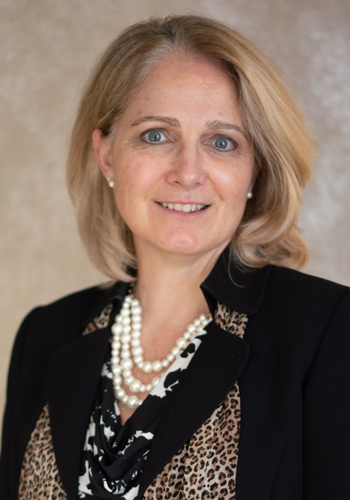 Jennifer Clark is Vice President of Business Services at Moorpark College and an ex-officio member of the Moorpark Foundation Board.
Jennifer has worked in public education since 1993. She started out as a fourth-grade bilingual teacher for the Burbank Unified School District, then moved into administration as a Coordinator then Director of Technology for both the San Marino Unified School District and the Pleasant Valley School District.
She moved into finance in 2010, and in 2013, began her Ventura County Community College District career at Oxnard College as the Campus Fiscal Services Supervisor. Four years later she was promoted to the district office as the District Budget Director, and in February of 2020 joined Moorpark College as the Vice President of Business Services.
Jennifer has a Bachelor of Arts degree in English and American Literature from the University of California, San Diego; her Masters of Education from UCLA, her Masters of Business Administration from CSU Channel Islands, and her Doctor of Education in Instructional Technology from Pepperdine University.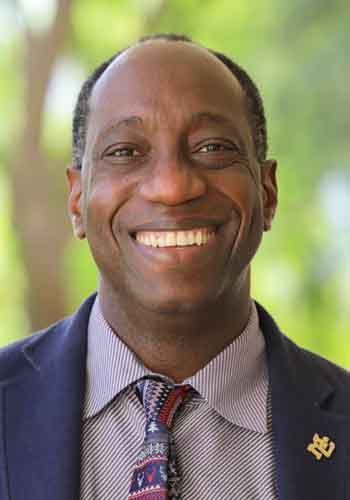 Dr. Julius O. Sokenu, Ed.D., is President of Moorpark College; he has served the students and Moorpark College family for 14 years. Prior to his current assignment, he was Vice President of Academic Affairs and Executive Vice President and before that Dean of Student Learning.
He is committed to student access and success; his professional work has focused on developing career programs to prepare students for high skill, high wage, high demand employment.
He was the president of the California Community College Association of Occupational Education. He holds a doctorate in education with an emphasis in Curriculum and Teaching from Boston University, a Masters of Fine Arts in Creative Writing from Arizona State University and Bachelor's Degrees in Business and English from the University of Southern California.
Dr. Sokenu is a published poet and writer. His poems have appeared in "Hayden's Ferry Review," "Nimrod: The International Journal of Prose and Poetry," "Savannah Literary Review,"  and his essays on teaching and learning in "The Community College Journal."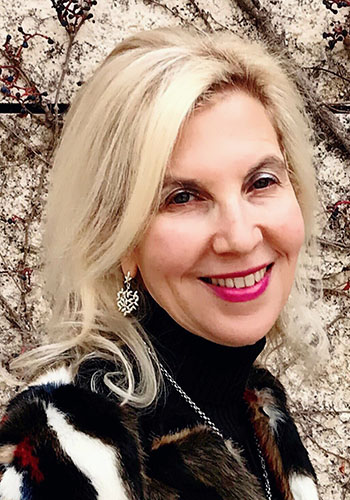 Deborah (Debi) Klein is delighted to join the Moorpark College Foundation, and Moorpark College, as Director of Institutional Advancement and Community Relations, and Chief Development Officer of the Foundation.  Debi has over 26 years of development experience and is responsible for such iconic projects as the new Paul Merage School of Business building at UCI, the new hospital at St. John's Pleasant Valley, and the new NICU and Cancer Center at St. John's Regional Medical Center.  Debi is looking forward to working with our community to support new and exciting projects at Moorpark College and enhancing existing programs and student support. 
Debi is a native Californian – "a second-generation Los Angelino!"  She has a bachelor's degree from UCLA and a Master's degree from Hebrew Union College.  Debi is passionate about higher education and providing opportunities for members of our community, both young and "seasoned," to embark on the path of life-long learning. 
Members-At-Large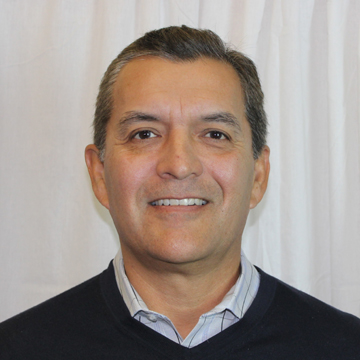 Paul Aguilar is the Head of Human Resources for the Transplant Diagnostics Division of Thermo Fisher Scientific based in West Hills, California. He has held this position since 2017.
With over 20 years of Human Resources experience, Paul has held leadership roles at Amgen, Baxter, and Exel Logistics. His areas of strengths include strategic planning and execution, executive coaching, talent management, and change management.
Paul holds a Master's of Organization Development from Pepperdine University and a Bachelor's of Business Administration, Finance from California State University, Chico.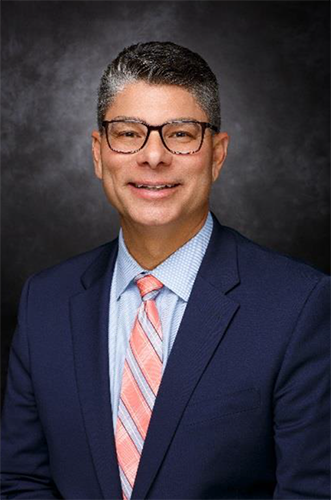 Glen Becerra has over 25 years of professional experience serving the public interest. Working for government agencies, elected officials, and as an elected representative. He has led marketing, government affairs, community and public relations departments and teams. Glen currently works as Executive Officer, Marketing at Metro where he leads the groundbreaking team of 80-plus employees. Metro is recognized as the gold standard for transit and government marketing.
Prior to joining Metro, Glen worked for the Southern California Edison Company, where he served as Chief of Staff for the Local Public Affairs Department. Glen also worked for Assemblyman James L. Brulte as a Legislative Aide, where he managed legislation dealing with California's Utility Industry and the State Allocation Board, which is responsible for financing the renovation and construction of public schools.
Glen was successfully elected to the Simi Valley City Council in 1998 and became the youngest member to ever serve on the council. He would go on to be reelected four consecutive times, becoming the longest-serving council member in city's history. He served a one-year term as Mayor Pro Tem in 2002 and full terms in 2006, 2010, 2014, and in 2018, before retiring from the City Council at the end of 2018. Not only was Glen the youngest member of the council to be elected, but he was also the first minority member to serve.
The first in his family to graduate from college, Glen attended Moorpark Community College and the University of California, Berkeley, where he earned a B.A. in History in 1993. After graduation, he was accepted into the Executive Fellowship Program, a public policy program sponsored by the Governor's Office and the Center for California Studies at California State University, Sacramento. Upon completing the fellowship program, Glen joined the Wilson Administration as Deputy Director for the Office of External Affairs, which oversaw the Governor's local field offices, and was the liaison for law enforcement, crime victims, and other constituent groups.
Glen's community involvement includes serving on the California Student Aid Commission as a Gubernatorial-Appointee. He served on the Board of Directors for the Simi Valley Boys & Girls Club, where he held the position of Vice President for Fund Development. He is a member of the Simi Valley Education Foundation Advisory Board, served on the Simi Valley Chamber of Commerce Board of Directors from 1996 to 1998, and was elected to the Board of Regents for California Lutheran University from 2009 to 2018.
Glen has served as President for the League of California Cities Channel Counties Division and on the Board of Directors for the League of California Cities statewide organization. He represented the cities of Simi Valley, Moorpark, and Thousand Oaks on the Southern California Association of Governments (SCAG), and served as President of that organization from 2012 to 2013. In 2001, President George W. Bush appointed Glen to the White House Commission on Presidential Scholars, a body that selects, recognizes, and honors top achieving high school seniors from across the country, a position he held until April of 2010.
As a council member, Glen served on the City's Affordable Housing Subcommittee, Armed Forces Banner Advisory Committee, Sustainable Simi Valley Committee, was a Trustee for the Simi Valley Library Board of Trustees, and served as a City Council liaison to the Neighborhood and Youth Councils. Glen also served on the Ventura County Animal Services Commission.
Glen and his wife Sally have two children, Elizabeth and Nicholas. The Becerra family has called Southern California home for 100 years.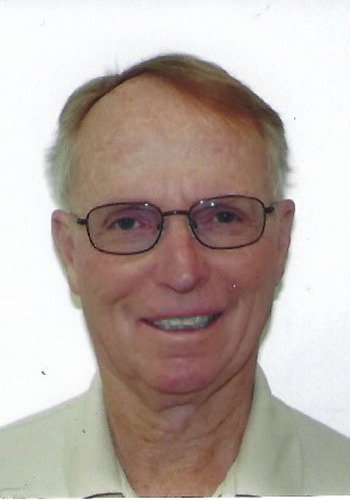 Verle 'Tom' Harris is a retired engineering professor who taught at Moorpark College from 1967 to 1995, and is founder of the California Cup International Field Hockey Tournament held annually at Moorpark College.
He is a consulting structural engineer and reviews plans for the Division of the State Architect for several buildings at Moorpark College. He designed the seating base of the college's football and baseball stadiums and designed and helped build the College's field hockey stadium.
Tom continues to support the Tom Harris Scholarship for Engineering Students at Moorpark College.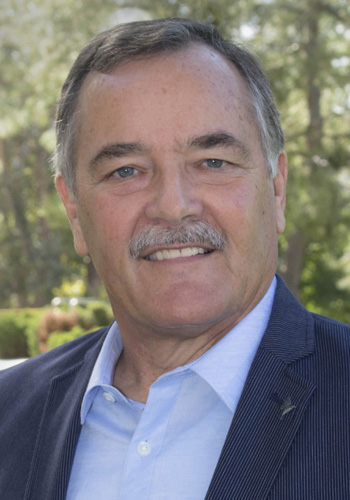 Michael Hoffman is the Career Education Grant Director for Moorpark College. He also serves as an adjunct instructor in journalism at the college, having started teaching there in 2000.
Michael has a master's degree in Journalism from the University of Missouri and a Master of Business Administration from California Lutheran University.
Prior to his work at Moorpark College, Michael worked for more than 20 years in the news industry as a reporter, editor, and niche publication director.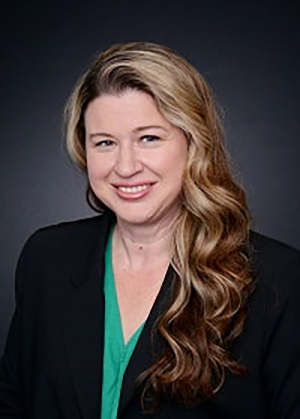 Melia Keller is a financial executive with 28 years of experience in marketing, operations, and community development within the retail banking industry. Her current role is vice president of marketing and community relations with Logix Federal Credit Union, a $9 billion in assets financial institution that serves over 225,000 members in Los Angeles and Ventura counties. At Logix, Keller oversees the strategic direction of market area growth, brand development, and community relations.
Keller has held various marketing, public relations, and government affairs positions, including a Vice President of Marketing,& Business Development at F&A Federal Credit Union and CEO at Mid Cities Credit Union in Los Angeles. Keller also served eight years in the United States Army Reserve Special Operations Command as a Civil Affairs Sergeant and completed a 10-month combat tour in Iraq, where she assisted with the country's first free election process.
Keller has received several industry awards for marketing, corporate culture, communication, leadership, and public advocacy. She has previously volunteered as a YMCA Youth and Government program director, a Girl Scout Troop Leader, Board Secretary of the Foundation of the El Camino Compton, the Bank on LA small business working group, and the National Youth Involvement Board. Keller currently serves on the Board of the Southern California Credit Union Collaboration Association and the University of Irvine Customer Experience Advisory Panel.
Keller loves to hike, cook, read, and write. She has authored three books, including an award-winning account of her tour in Iraq, In the Company of Soldiers. Keller holds a Master's in Business Administration and is currently working toward obtaining her doctorate in organizational psychology from California Southern University.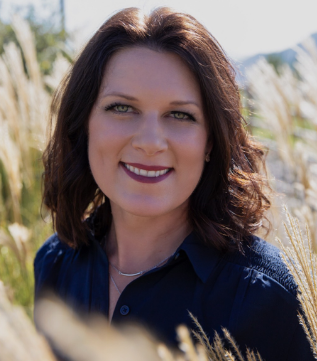 Melissa Miller is native Californian with the past seven years calling Ventura County her home. Growing up in Northern California's wine country, she spent her college and early family years in Southern California along with a brief tenure in Oregon. She is a daughter, wife, mom of two, dog mom, friend and lifelong volunteer.
Melissa is a proud graduate of the Orange Coast Community College District and received her Bachelor of Arts from California State University Long Beach (GO BEACH!) in 1999.  She is a recent graduate of the Ventura County Leadership Academy's (VCLA) 26th cohort, board member for Turning Point Foundation and serves as an advisor for both the Foundation of Ventura County Credit Union and Thousand Oaks Alliance for the Arts (TOArts). She also volunteers alongside her children with their High School organizations.
Melissa's career path has led her from private business to super mom and back to community/private business.  She spent 16 years in property management, four years with the Greater Conejo Valley Chamber before following her passion to her current role - Community Partnerships Manager for Ventura County Credit Union. This role allows her to immerse herself in our business community and support many local non-profits. Melissa's hobbies include traveling, outdoor adventures, DIY home improvement, shopping local and she is lifelong Broadway fan.
David Misko has been a resident of Simi Valley for some 40 years. He grew up in Chatsworth and attended Moorpark College as a business major after high school graduation.
At the same time, he began his business career working for his father in the retail grocery industry as the general manager of his father's 7-Eleven store. During his eight-plus years managing the store, it achieved consistent growth, placing in the top 5% of Southern California 7-Eleven stores.
After 9 years of managing that store, Misko received the opportunity to purchase a small, one-man trucking business. Over the past 36 years under Misko's ownership, the business has grown to several big rigs and 50,000 square feet of warehouse space, specializing in food-grade raw materials. At its peak, the business employs a staff of 15 or more.
Misko also volunteers on the finance council at St. Peter Claver Catholic Church and the Simi Valley Cultural Arts Center Foundation. All five of his children have attended Moorpark College.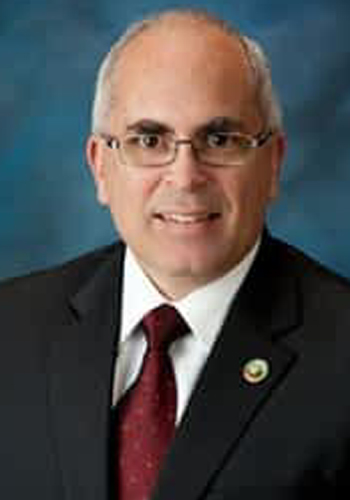 A resident of Moorpark since 1989, David Pollock has long been an active member of the community and is currently serving a councilmember for the city of Moorpark.
Prior to his election to the City Council, David served on the Moorpark Unified School District Board of Directors for 15 years and was the first person from Ventura County to serve as president of the California School Boards Association, representing nearly 1,000 school boards across the state.
David is a strong believer in community service.  He also serves as president of the Moorpark Education Foundation and on the foundation board of Adventist Health Simi Valley.
In his professional life, David is a business development professional in private practice. He holds an Master of Business Administration from the UCLA Anderson School of Management and a Bachelor of Science from Pepperdine University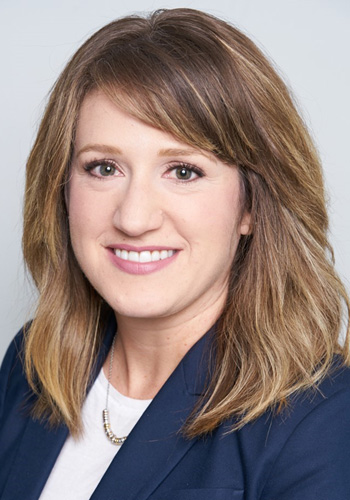 Samantha Sale is the Head of Human Resources, Thousand Oaks, for Takeda Pharmaceuticals. Sale joined Takeda in 2015 and has served as the Head of Human Resources for Takeda's Thousand Oaks locations since 2017.
With over 20 years in Human Resources, Samantha has experience supporting large organizations in various industries including retail, insurance, and biotech. Her areas of strengths include communications, driving collaboration, creative problem solving, and delivering culture change.
Samantha holds a bachelor's degree in Organizational Communication from Pepperdine University and a Senior Professional in Human Resources (SPHR) certification from the HR Certification Institute (HRCI).
Passionate about equal rights, Samantha is proud to support Takeda's diversity, equity, and inclusion efforts through team-member-driven programs. She is a proud executive sponsor for Takeda Resource Group, Take Pride.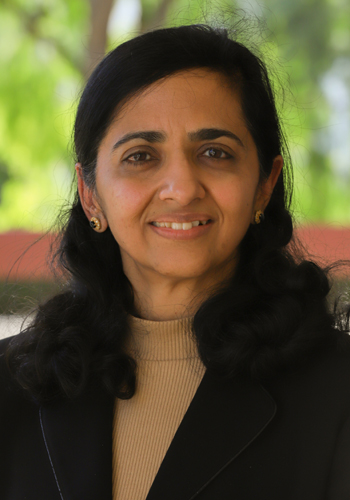 Anita Venkataraman is president, CTO, and Co-Founder of ProDIGIQ inc. ProDIGIQ is an innovative technology company headquartered in Thousand Oaks that provides cutting-edge solutions to more than 100 airports and airlines worldwide.
A Valedictorian from Agoura High School, Anita completed her Bachelor's in Electrical Engineering at UC Santa Barbara (UCSB) on a full Regents Scholarship. She proceeded to pursue her master's degree in Electrical Engineering at UCSB as well. Upon graduation from UCSB, Anita worked with major tech companies.
In 2008, Anita co-founded ProDIGIQ and has since created a paradigm shift in the aviation space. As the chief technology officer, Anita drives ProDIGIQ's technological innovations that put the company leaps and bounds ahead of the industry. Through Anita's leadership, ProDIGIQ has been able to expand from one airport in Santa Barbara to over 100 aviation clients around the globe. Anita has accumulated over 24 years of experience in leading-edge patentable technology solutions, project management, and data analysis.
As a woman in STEM, Anita seeks to empower other women to pursue a career in STEM. She has done so through involvement in local Computer Science girls clubs and active participation in curriculum development at local community colleges. Anita has continued her focus on philanthropic efforts through mentorship and scholarships to help the next generations of students pursuing science and technology. She is immensely proud of the highly successful internship program for local high school and college students to gain hands-on experience by working at ProDIGIQ.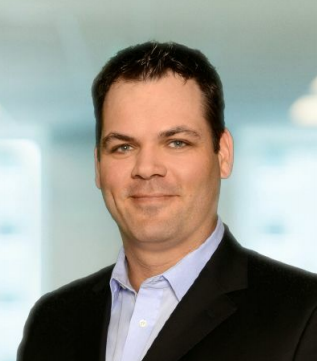 Eckhard Walter has more than 17 years of experience providing individual and partnership tax consulting and compliance services and is currently a partner at Holthouse, Carlin, Van Trigt LLP. Eckhard's specialization is partnership taxation. In serving flow-through entities, he helps his clients navigate complex partnership tax issues, including partnership allocations, tax basis adjustments, debt allocations, recapitalization, and mergers & acquisition transactions.
Eckhard's industry experience includes serving professional services firms and in-depth knowledge serving global talent agencies. For his private equity clients, he provides tax consulting and compliance service for the entire fund/joint venture cycle, including the sponsor, fund entities, general partner promote vehicles, and executive co-investment vehicles, among others. Eckhard provides tax advisory services to upper-tier entities, property/fund level, lower-tier entities, and management companies within the real estate industry. In serving high net worth individuals, Eckhard believes that tax planning is not a once-a-year activity. The process should occur in real-time and year-round. He evaluates tax implications in their entirety — to the individual, business, estate, and his client's overall financial objectives.
Eckhard began his career in public accounting at HCVT. He is a graduate of California State University, Northridge, and has a bachelor's degree in accounting and a Master's of Taxation. He is a member of the American Institute of Certified Public Accountants and the California Society of Certified Public Accountants.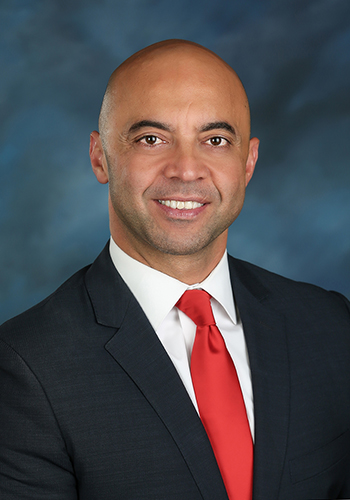 Dr. Hani Youssef was appointed the Superintendent of the Simi Valley Unified School District in 2022. 
He came to the SVUSD in February 2015 and served as the Assistant Superintendent of Educational Services. As one of the top administrators for the SVUSD, he led a team responsible for directing, supervising, coordinating, and evaluating district-level programs and personnel involved in curriculum development, instructional process and procedures, educational technology, categorically-funded programs, and student assessment at all SVUSD schools.
Dr. Youssef earned his Bachelor of Arts in English from California State University-Northridge (CSUN) in 1995. In 2000, he received his Master's in Education Administration from Mount St. Mary's College. He earned his Education Doctorate in Educational Leadership from CSUN in 2017. Dr. Youssef began his teaching career in the former Daniel Murphy High School in the 1990s. He worked as an administrator for Los Angeles Unified School District, Conejo Valley Unified School District, and Burbank Unified School District, before coming to SVUSD.
"The responsibilities that come with the title of Superintendent are what excite me the most," Dr. Youssef said. "My core values of integrity, accountability, relationship-building, and creativity allow me to lead with passion and purpose. I am firmly committed to supporting all students to become the best potential version of themselves."
Dr. Youssef credits his success to public education. Arriving in the United States as a young child with his parents and sister, he was an English Language Learner living in Los Angeles. He calls himself a "living, breathing example of an English learner who took full advantage of the educational opportunities offered in the United States."
Dr. Youssef is married to an elementary school teacher and together they are raising two teen sons.