Upcoming (and Past) Extracurricular Events
Argelia Atilano
Monday, September 19 from 3:30-5:00 pm.
This will be an on-campus at the Forum/and ZOOM event. All are welcome. 
Our esteemed guest is a dynamic combination of beauty, playfulness, and talent. Her incredible personality has made her one of the most beloved Latina broadcasters in the radio and television industry for the last two decades. Argelia Atilano made her first debut as an author with her husband Omar Velasco with the title Amor Al Aire, which provided insight into their own challenge of balancing marriage, a family, and a radio show. It was during the pandemic that she found the inspiration and courage to publish her first bilingual children's book Grandes Dreamers, proudly highlighting not one, two, or three, but a dozen Latina leaders who deserve to be mentioned, included and celebrated for their valuable contributions and legacy as part of American history. Argelia, who was born in Chicago and raised between Mexico and East Los Angeles, had an incredible twenty-year successful career at Univision Radio. After taking a short break in her career, she recently started an exciting new chapter together with her husband Omar Velasco, and now you can listen to her every morning in her new home on Mega 96.3 FM via La Musica App. 
Grandes Dreamers: https://www.grandesdreamers.com/
Mega 96.3 FM: https://www.lamusica.com/podcasts/omar-y-argelia 
HERITAGE KICKOFF EVENT
September 20, 2022
10am-2pm
on campus Latinx Celebracion!
Join us ON-CAMPUS for our kick off celebration with dancers, musicians, food and resources on, including Folklorico Mexico as a special guest dance troupe!

Ballet Folklorico
Quad Stage: 12:30-1:15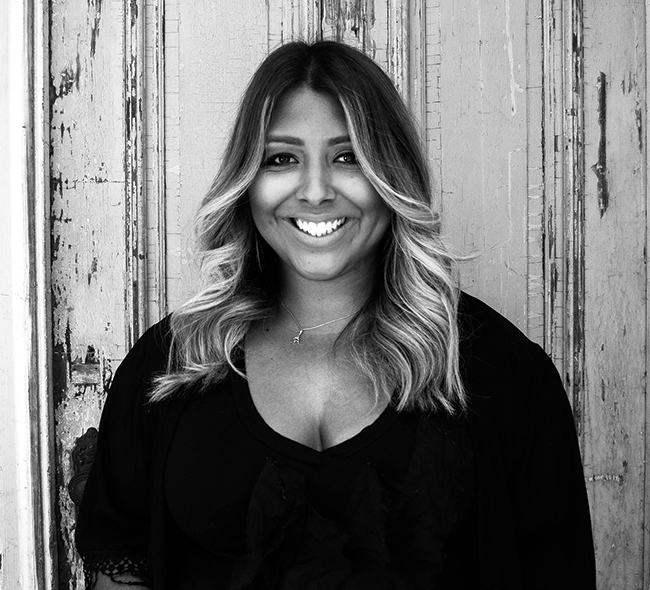 Ilessa Valdez Chingona Live inc.
Graphic design artist
Forum: 3:30 to 4:30PM
Creativity is not a talent. It's a way of LIVING.
Born and raised in El Paso, Texas - I was the second of my family to graduate from college. I attended the University of Texas at Austin and received a degree in Early Childhood Development with a minor in Educational Psychology. As graduation approached, I was recruited by the New York Department of Education and hired on to teach in East New York, Brooklyn. After a year of working in NYC, I discovered that although I enjoyed teaching, it was not my destiny. I reflected on what I would tell my elementary students – never settle, always do something that you love and have passion for and most importantly, to follow their dreams. At the age 28, I became a college student for the second time and enrolled for another bachelor's degree. I studied graphic design and fell in love with being a creator.
Today, I work in the creative industry and absolutely love what I do. I take great pride in producing effective solutions and communicating a message that will create a movement. I also believe that creating an effective campaign is not only a business, but it's a voice that builds relationships. As a creative, I find value in providing the "aha" moment in each of my projects. This to me is one of the most rewarding parts of the process because everything starts to connect and fall into place. Early in my career, I gained insightful experience working on projects ranging from conceptualizing ideas, to producing in-home and out-of-home advertising campaigns, increasing brand awareness and implementing marketing objectives. Furthermore, I have designed and created promotional/marketing merchandise for major film and television studios. My background includes a wide range of knowledge, taking projects from concept to completion across all platforms and materials.
Working as a creative for many years in the industry led me to soul search yet again and motivated me to start my own business. At the age of 39, I launched Chingona Vida (chingonavida.com insta: @chingonavida) – a business inspired and created for the love of my culture and my passion to share my Latina roots. I wanted to bring to life everything that made me happy, strong, outspoken, and most importantly, create art that was relatable. My grandparents raised me to be a chingona – defined as a badass woman who empowers, inspires, and leads. My dreams are to grow this business and to one day be able to give back and provide scholarships to students going off to college.
Hererra Brothers: Music Workshop
September 22, 2022
Forum: 1PM
Hermanos Herrera have established themselves as the future of Regional Mexican music. They are a family group consisting of five brothers and their younger sister. The group plays various styles of traditional Mexican music such as Son Huasteco, Son Jarocho, and musica Norteña. Hermanos Herrera have shared their music with a broad audience, performing throughout the U.S. and Mexico. They have performed at world-renowned venues alongside the biggest names in the music industry and have appeared on numerous national and international television programs. They have shared the stage with; Los Tigres del Norte, Mariachi Los Camperos de Nati Cano, Linda Ronstadt, Conjunto Primavera, Los Lobos, Intocable, Julieta Venegas, Ozomatli, Jose Feliciano, Montez de Durango, and Banda el Recodo, among countless other artists.
SCHEDULED FOR OCTOBER
Mujeres de Maiz
October 5, 2022
10AM-11:15AM
Black Box Theater
A grassroots organizations created by a collective of Chicana and Latina local activists. Led by their E.D Felicia Montes, the org focuses on empowering Chicana Latina women through the arts, cultural traditions, and educational leadership programs. Their mission is to bring together diverse women and girls through the creation of community space and healing. 
CARECEN-LA
October 6, 2022 
10AM-11:15AM CCCR
The Central American Resource Center-Los Angeles (CARECEN-LA) is a grassroots organization that advocates for immigrant rights in Central American and Latinx communities. The org directly works with different immigrant rights campaigns such as the TPS campaign, Dreamers networks to name a few. Recently CARECEN-LA is working with the growing population of unaccompanied minors that are arriving from Central America and Mexico. For example, they are working with local high schools to help teachers and counselors on how to better serve this population.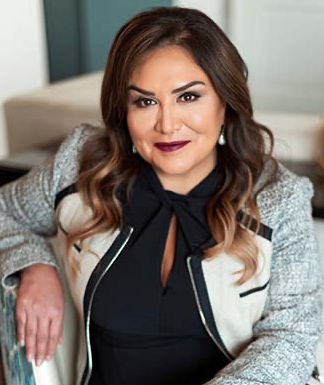 Judith Sanchez Lopez
Jafra International
October 12, 2022
1PM-3PM: Forum
We are excited to invite Judith Sanchez Lopez, senior vice president general manager from Jafra USA and a member of our School of Management Advisory Council, to our Latinx Heritage month series of speakers. Judith is an international leader with more than 28 years in the beauty and cosmetics industry. She is a visionary with a strategic mindset and a focus on developing high-potential teams to achieve results and ensure business profit and growth. She has deep experience in launching and driving business growth in a variety of LATAM countries, South America, the USA and Asia.
Electricidad
The Moorpark College Theatre Arts Department is proud to announce the opening of Electricidad by Luis Alfaro, an urban Chicano drama set in East Los Angeles and based on Sophocle's Electra. This Fall 2022 production runs October 13 – 23, Thursday through Saturday nights at 8 p.m., with Sunday matinees at 2 p.m.
Electricidad follows the title character as she intensely mourns the loss of her dear papa by the hands of her mama, Clemmencia.  This young chola then seeks revenge that she deems necessary and just.  However, her desired outcome and it's affects shock her and her entire barrio.
*Not recommended for young audiences due to language and content such as domestic violence, murder and substance abuse*
Extracurricular Events for Women's History Month:
Friday, March 11:  12:30-1:30PM
A Talk with Local Elected Officials
Assemblywoman Jacqui Irwin, Simi Valley Councilwoman Ruth Luevanos, Board Trustees: Gabrielle Torres and Dianne McKay will all share their experience as women and elected officials.  Moderated by our Interim VP of Academic Affairs, Mary Rees. ZOOM LINK
Monday, March 15: 1-2:30PM
"Our Bodies Ourselves:  Breaking Stigmas around Female bodies"
Film screening of 30-minute documentary: Period. End of a Sentence.
Panel discussion following the film with faculty and staff about the film and the stigmas surrounding menstruation and female bodies in our culture and other parts of the world. ZOOM LINK
Tuesday, March 22: 3-4:00pm
Presenter: Patty Colman, History Faculty
"Building Fences and Breaking Barriers: Women Homesteaders of the Santa Monica Mountains"
The Homestead Act of 1862 allowed any citizen who was the "head of household" to make a claim on 160 acres of land. But who qualified as "head of household?" Join us for a conversation about sex, gender, and patriarchy and learn about some remarkable local women homesteaders. ZOOM LINK
Extracurricular Event:
KINKY BOOTS IS COMING TO THE PERFORMING ARTS CENTER, MAIN STAGE THEATER MARCH 10 - 27, 2022 !
Extracurricular Event:
The Moorpark College Choral & Vocal Program Presents
LIFT EVERY VOICE
November 19 at 7:00pm
PERFORMANCE LOCATION: PA BUILDING, MAIN STAGE THEATER
Lift Every Voice because every voice matters! Performing music together, the Moorpark College Choral and Vocal Program share musical selections to celebrate unity and inclusion. 
Extracurricular Event:
The Moorpark College Instrumental Music Program Presents
All About Jazz
November 20 at 7:30pm
PERFORMANCE LOCATION: PA BUILDING, MAIN STAGE THEATER
Join us as the Moorpark College Jazz Ensemble student musicians fill the night with great repertoire ranging from early classics to modern masterpieces. Don't miss this opportunity to show your support for our local, roaring music scene!
Extracurricular Event:
The Moorpark College Instrumental Music Program Presents
A Dynamic Evening of Music (in the Afternoon)
November 21 at 2:00pm
PERFORMANCE LOCATION: PA BUILDING, MAIN STAGE THEATER
Join us for an exciting afternoon of music featuring the Moorpark College Wind Ensemble. Our talented student musicians will perform music ranging from the classics to modern masterpieces and even popular Broadway and TV/Film music.
Extracurricular Event:
The Moorpark College Dance Department Presents
Speaking Movement
PERFORMANCE LOCATION: PA BUILDING, MAIN STAGE THEATER
The Moorpark College Dance Department presents Speaking Movement as a long-awaited and triumphant return to the PAC Main Stage theater. The varied program celebrates faculty and student choreographers as they navigate ever-evolving social dynamics of our communities and relationships while reflecting intimately on our human experience. From funky and fun to poignant and provocative, this performance gives voice to the company of dance artists navigating the next stage of being together in shared spaces after being in isolation for over a year. Come enjoy an evening of meaningful movement for a new world as we form new entry points into our hearts and minds.
Extracurricular Event:
Stream Jam 7
7:30pm October 21st
LINK TO JOIN: https://twitch.tv/mcmusictech
Since COVID hit, Moorpark College Music Technology (MCMT) students innovated by moving their music concert format to streaming.  We are now doing our 7th show since we all went online, creating DIY videos and sharing our music over Twitch.  Join in for our next installment, with a very lively and supportive threaded chat and a great evening of original music and creative DJ sets!  We have a legit music scene in this area.  Come check it out!
A Dynamic Evening of Music
7:30pm October 23rd
PERFORMANCE LOCATION: PA BUILDING, MAIN STAGE THEATER
CLICK HERE TO BUY TICKETS
Join us as the Moorpark College Orchestra and Wind Ensembles fill the night with great repertoire, classics, modern masterpieces and even popular pieces form Broadway and film, showcasing our very talented student musicians.
Extracurricular Event:
All About Jazz
2:00pm October 24th
PERFORMANCE LOCATION: PA BUILDING, MAIN STAGE THEATER
CLICK HERE TO BUY TICKETS
All About Jazz features our student musicians in Moorpark College Jazz Ensemble. Enjoy an evening filled with great jazz repertoire ranging from early swing classics to modern masterpieces.
Extracurricular Event:
Nell Gwynn
The Moorpark College Theatre Arts Department is proud to present live "indoor" theatre again.  Nell Gwynn by Jessica Swale with music by Nigel Hess is a joyous comedy about the true story of Nell Gwynn, a whore, turned orange-seller, turned mistress of King Charles in 17th century London.

October 7, 8, 14, 15 at 8:00pm
October 9, 10, 16, 17 at 2:00pm
2 of these Performances will be LIVE-STREAMED
October 14 at 8pm: https://youtu.be/ES2RD2tvJOs
October 15 at 8pm: https://youtu.be/1xSaQhp0_-Q

PERFORMANCE LOCATION: PARKING STRUCTURE ON THE 2ND FLOOR (by the Gym) TICKETS: $10.00 General Admission / $5.00 Students 
Extracurricular Event:
Moorpark College LatinX Heritage Month Event Finale - A Day with Arturo Sandoval, Grammy Award winning musician
October 15th 1:00-2:00pm
ZOOM LINK FOR THIS EVENT: https://vcccd-edu.zoom.us/webinar/register/WN_4Oe7S0-cSHa_AkygyMEgNg  
Extracurricular Event:
Our Voices Matter! Latinx Students Speak 
September 22
1:00pm-2:00pm  
Current and former student panelists discuss their experience
@ Moorpark College and share their stories in a very special moderated event.
ZOOM LINK FOR THIS EVENT: http://%20https:/vcccd-edu.zoom.us/webinar/register/WN_xt0TJonFSf2v-vdX_h7-gw 

Additional events PDF and Agenda listing can be found at:
MoorparkCollege.edu/Latinx

Watch our Latinx Video: Herencia Cultural
++++++++++
Extracurricular Event:
Hispanic/Latino/LatinX Identity Labels:
An Examination of Cultural Values and Personal Experiences
September 22, 2020  4:00-5:00pm
Zoom Link: https://cccconfer.zoom.us/j/94132142043?pwd=eXVjSWREZ0J1VURIREhEZWlSQmNXUT09
Join us for an open discussion led by Marnie Melendez, Josepha Baca, Maria Thayer and Nicole Bicakci  (ASMC) with faculty, staff and students in our Moorpark College Community about the labels used to define us.  Are these terms inclusive? Derogatory? Politically motivated? Do they help to unite or divide the Latinx community?  What is the history of the labels we use to define us?
++++++++++
Extracurricular Event:  
Dr.Martin Alberto Gonzalez- Local Author
October 6, 2020. 5:30-7:00pm 
Zoom link:  https://cccconfer.zoom.us/j/93747924131
Dr. Martín Alberto Gonzalez is regularly invited to K-12 schools and universities/colleges as a motivational speaker, and even has a TEDx talk titled, "Boxnard," which is available on YouTube. He is an awardee of various prestigious awards, including the Ford Foundation Fellowship and the Most Outstanding Graduating Senior at California State University, Northridge. In addition to sharing his message about the importance of telling stories, specifically counter-stories, Dr. Gonzalez will read stories from his social justice-based book, "21 Miles of Scenic Beauty...and Oxnard." His presentations have been described by teachers and students as "inspirational," "thought-provoking and very engaging," and "life changing."
++++++++++
Extracurricular Event:
Chicana/o Studies and Ethnic Studies Webinar
Sep. 15, 3:30-4:30
In celebration of Latinx Heritage Month, all Moorpark College students, faculty, and staff are warmly invited to attend an informative and inspirational talk by Professors Jorge Herrera and Arturo Zepeda as they introduce Moorpark College's new Ethnic Studies program, with a particular emphasis on their courses in Chicana/o Studies.
Please join us to learn more about the many benefits and opportunities for students associated with these course as we work to grow together as a learning community.
++++++++++
Extracurricular Event:
Artist Lecture Series Focusing on Diversity and Inclusion
The Moorpark College Art Gallery is pleased to present
LINDA VALLEJO
Thursday, May 6th, 2021, 7:00 pm  
 
Join us virtually via Zoom
MEETING ID: 969 7368 8677
PASSWORD: MCGALLERY
++++++++++
Extracurricular Event: Meet the Author - C Pam Zhang
Friday May 7 - 12:00-1:30pm
Multicultural Day Committee Presents: 
Asian American and Pacific Islander Heritage Month
C Pam Zhang, Award winning author!
Virtual Event Registration Link
Extracurricular Event: "MCMT - Stream Jam 6"
Thursday April 15th - 7:30pm
Moorpark College Music Technology (MCMT) proudly presents Stream Jam 6.  This is a solid evening of music produced by Moorpark College students.  This is our sixth show since COVID, and our Twitch concert format keeps getting better, more diverse, and more entertaining.  You'll hear rock music, house music, EDM, lo-fi, experimental, trance, and more!  Check out our up-and-coming artists that make up a legitimate music scene here at Moorpark College, and get ready to get down!  https://twitch.tv/mcmusictech
Extracurricular Event: "Women in Film: Under-representation and misrepresentation of women in the entertainment industry"
Thursday March 18th – 12noon-1:30pm
Film professors: Nicole Block and Lauren Snowden
Students and Faculty and Staff can watch the 96 minute film, This Changes Everything, for free through the portal on Kanopy ahead of the discussion: https://moorparkcollege.kanopy.com/video/changes-everything-1
+++++++++++++++
Extracurricular Event: A Conversation with Dr. Cornel West
Co-hosted by two of our honors students!
On behalf of the Black History Month committee, Black Student Union and Student Equity and Achievement: 
Please join Moorpark College Student hosts and Moderators Gerald Richardson III, MC/BSU President and Pauline Nassar, MC/BSU Chief Director for a stimulating live conversation with Dr. Cornel West, Professor of the Practice of Public Philosophy at Harvard University and Professor Emeritus at Princeton University. 
Dr. West, best known for his classics, Race Matters and Democracy Matters, and for his memoir, Brother West: Living and Loving Out Loud, and most recent book, Black Prophetic Fire, offers an unflinching look at nineteenth and twentieth-century African American leaders and their visionary legacies.
February 26,2021 from 12–1:30PM. Question and answers with Dr. West will follow.
 REGISTRATION FOR ZOOM: https://bit.ly/3jHirrG
YouTube LiveStream: 
++++++++++++++++
Moorpark College Music Technology - Stream Jam 5
7:30pm Thursday February 25, 2021
Join to view here: https://twitch.tv/mcmusictech
Moorpark College Music Technology (MCMT) and Performing Arts proudly presents our fifth streamed live concert this on Twitch TV.  Featuring original student compositions, live electronic music performances, and DJ sets, come tune in, join the Twitch chat, and get down!  
Follow us on Instagram!
++++++++++++++++
Extracurricular event: Moorpark College Black Student Union and BHM Planning Committee proudly present:
Black Identity in Leadership Panel
Moderated by Dr. Julius Sokenu, President of Moorpark College, and our very own Gerald Richardson III, Black Student Union President and member of the Honors Club Board.
Thursday February 18, 2021
3:00-4:30pm
This counts as an extracurricular event and you are all highly encouraged to attend!
Use the following link to register:
https://cccconfer.zoom.us/webinar/register/WN_uW3_6CRjTxKmZ0tLudZdnQ
Black Identity In Leadership Panel.pdf  
++++++++++++++++
Participate in Black History Month! 
#trustblackwomen: A conversation with Black women social justice activists
Moderated by Tamarra Coleman
Tuesday February 9, 2021
3:00-4:30pm
Use the following link to register:
https://cccconfer.zoom.us/webinar/register/WN_tJ24bvGMSNKgdn1zo2So_Q
++++++++++++
Visit MoorparkCollege.edu/BHM for details, or explore below.
Here is a list of events:
+++++++++++++
Artist Lecture Series Focusing on Diversity and Inclusion
The Moorpark College Art Gallery is pleased to present
RAIN LUCIEN MATHEKE 
Wednesday, December 2nd, 7 pm  
Join us via Zoom at:
Meeting ID: 985 1435 8390
Password: MCGallery
https://cccconfer.zoom.us/j/98514358390?pwd=SUdCbjladzJYOVhBMTNJZnRsL0E3dz09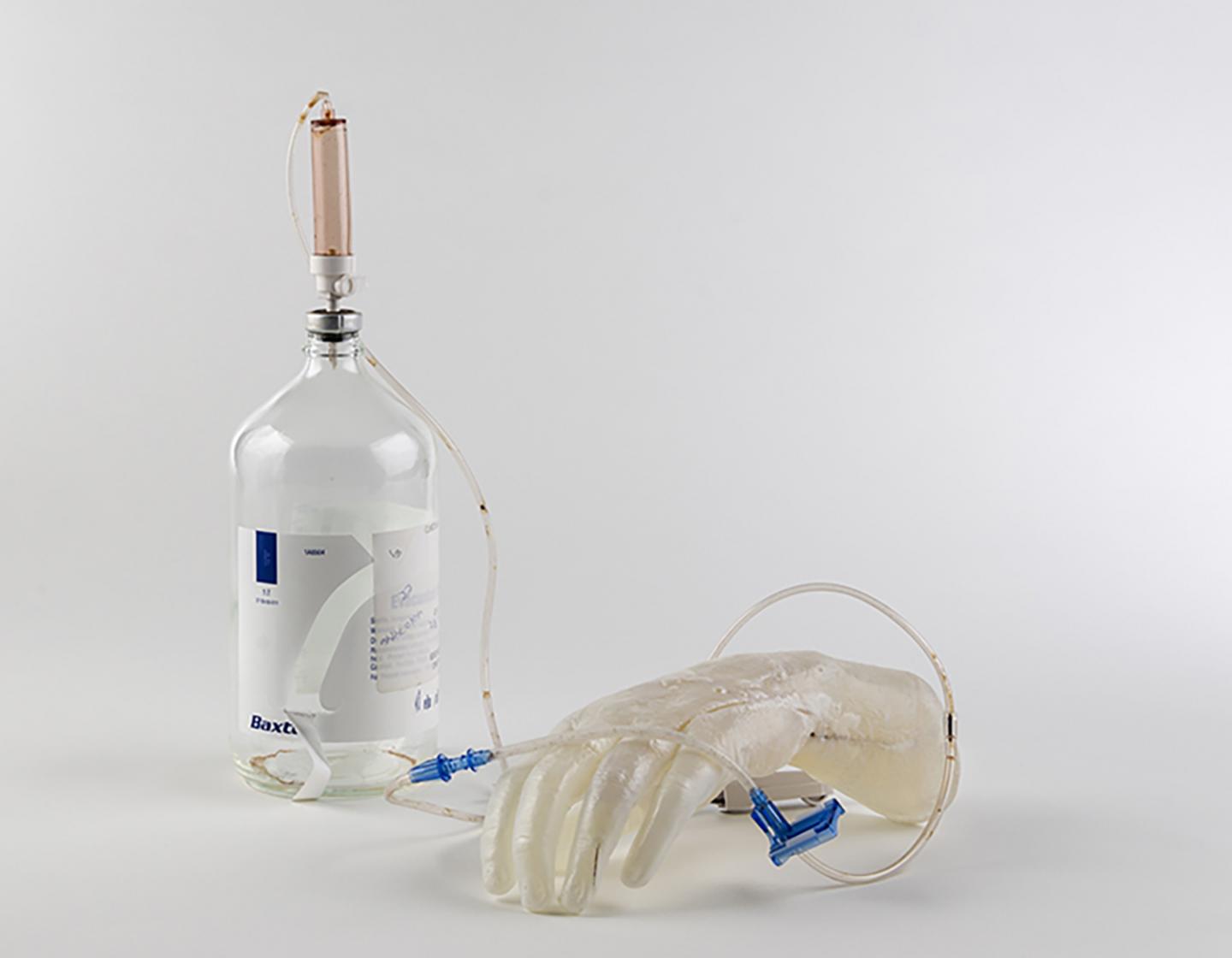 Rain Lucien Matheke (she/they) is a self-described "queer, interdisciplinary, visual, and experimental sound artist living with a rare chronic illness, many plants, and a cat in Los Angeles."  Utilizing a wide range of materials, Rain explores ideas of identity in relation to gender and the body.  Her artwork focuses particularly on the evolution of identity through illness, transition and magical practice.  As she reflects on the dualities of permanence and decay and acceptance and control, we are given glimpses of Rain and her life through this deeply personal work. 
+++++++++++++
Student One Acts
The student One Acts takes place Wednesday December 2nd (tonight) at 7:00pm.
Here's the link:  https://cccconfer.zoom.us/j/97345949959
If you are around and available, come and see this amazing work and hear our students discuss their process in the talk back following the screening.
+++++++++++++
Presented by the Moorpark College Dance Program:
Come To Our Watch Party
Dance for Camera
December 4th at 7:30 pm 
CLICK HERE TO JOIN STREAMING BROADCAST 
The Dance for Camera Project Fall 2020 is a digital dance performance featuring new works by faculty and student choreographers. Due to COVID restrictions, the semester dance concert had to be completed reimagined. The Dance for Camera Project offers students a constructive learning experience that not only gets them performing this semester, but learning key skills about dancing remotely, performing for a camera, and editing together a final dance product to be shared.
This performance features ten choreographers each of whom have grappled with the COVID restrictions in different ways at varying levels of remote production. Two of the pieces were created 100% remotely in which the dancers learned the works through synchronous and/or asynchronous video rehearsals. Dancers then learned to film themselves with their own smart phones and upload the footage for editing and production.