In addition to holding regular meetings, MC student clubs and organizations invite speakers, host events, and plan off-campus excursions, such as trips to film studios, group hikes and much more.
You can learn about what is going on with Moorpark College's student organizations and clubs by visiting www.moorparkcollege.edu/clubs and selecting "Join a club."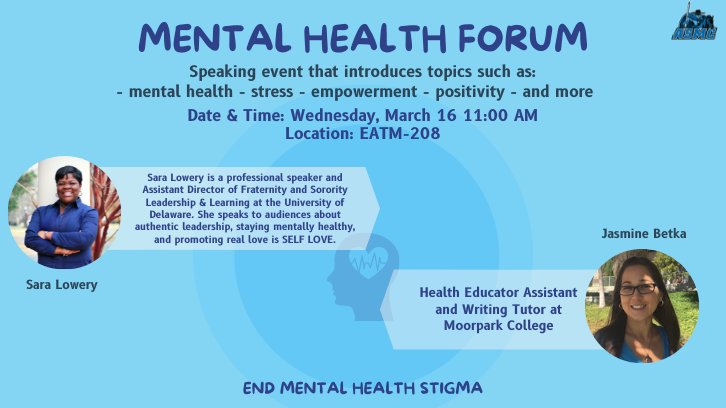 Learn how to find the light in the darkest of times and to preserve your mental well being at this Mental Health Forum, taking place Wednesday, March 16 in EATM-208. No RSVP required; free to all community members.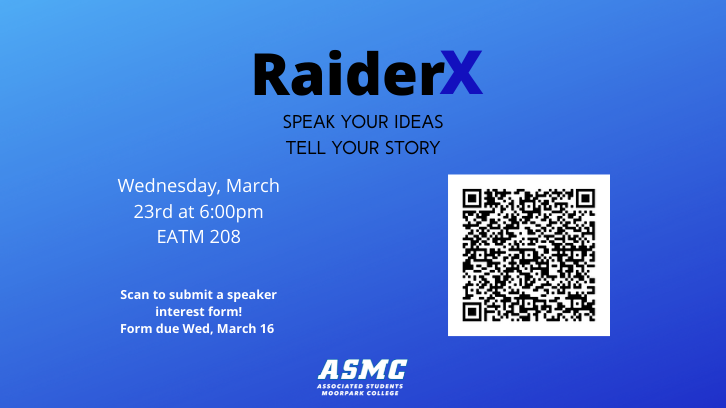 Deliver an original talk or listen to fellow students' stories at RAIDERx, taking place Wednesday, March 23 at 6pm in EATM-208.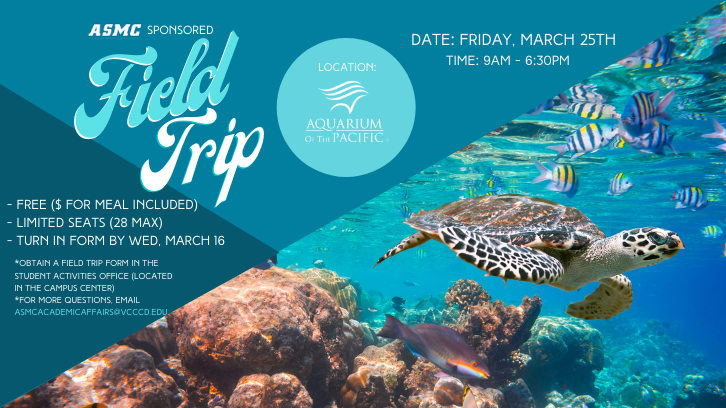 Join us on March 25 for a trip to the Aquarium of the Pacific! Field trip forms due March 16; contact ASMCAcademicAffairs@vcccd.edu to request yours today!