The 2020 Commencement ceremony was canceled due to COVID-19. Students graduating in 2021 are encouraged to check back for updates about the status of the May 2021 Commencement.
Students who submit their Certificate or Degree Graduation petition are invited to RSVP to walk in the annual Commencement, a ceremony celebrating the collective accomplishments of our graduates. 
How to sign up to walk at Commencement
Step 1. Apply for your degree or your certificate.
Step 2. Purchase your regalia and degree cover from the MC Bookstore.
Step 3. Show up to Commencement at least 30 minutes early to walk with other graduates!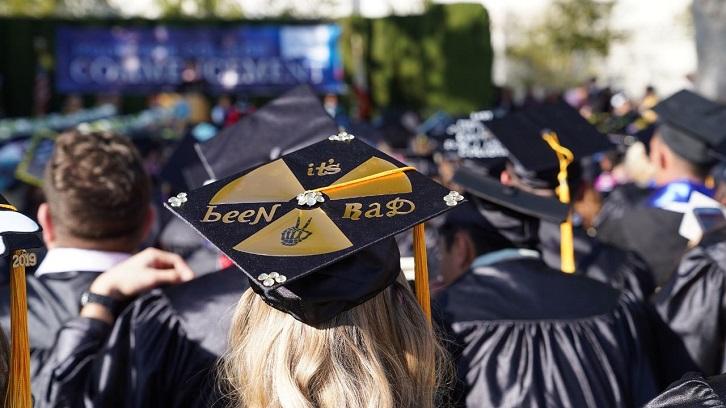 A Rad Tech program graduate watches the Commencement ceremony.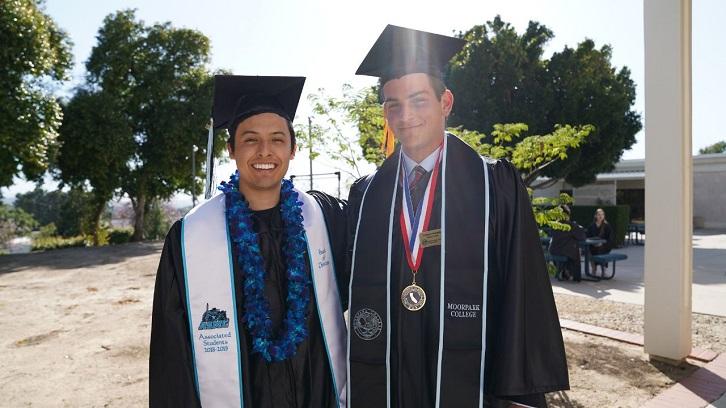 ASMC President Andrew Lopez and VCCCD Student Trustee Connor Kubeisy smile for the camera.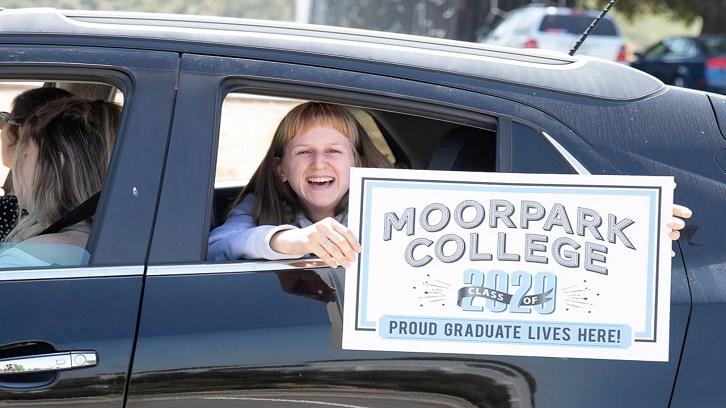 A grad proudly displays her lawn sign. Photo by Evan Reinhardt.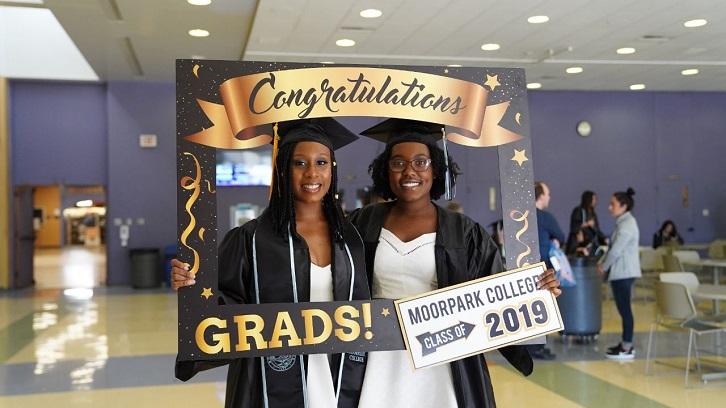 Two graduates smile during pre-ceremony festivities.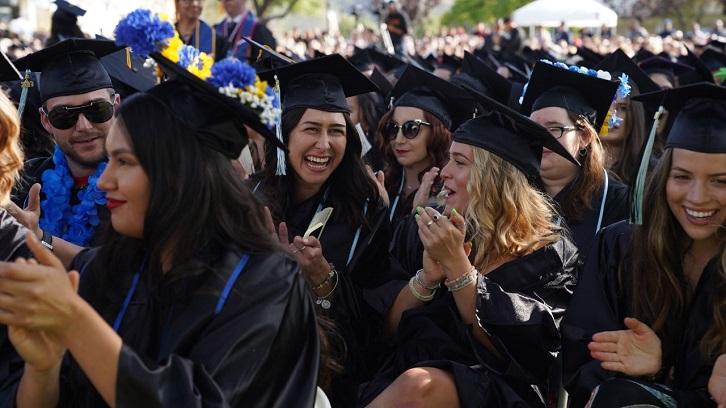 Students laugh while listening to the Commencement speeches.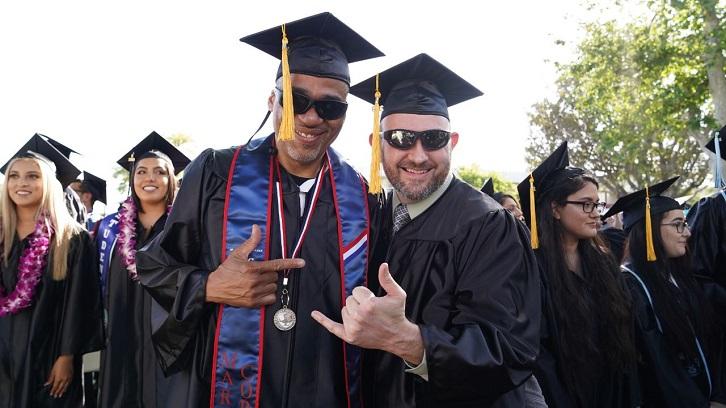 Two students smile for the camera during Commencement.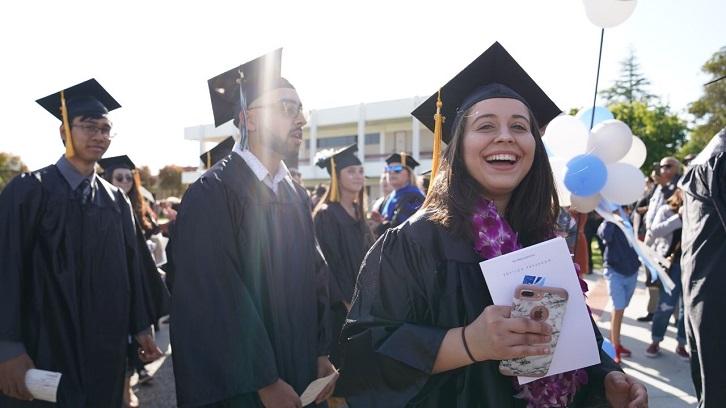 Students smile during the Commencement ceremony processional.