Class of 2022, save the date! Commencement is scheduled for Friday, May 20, 2022 at 5:00 p.m. in Griffin Stadium. More information forthcoming as details are learned.
We want to stay in contact with you! Visit the Moorpark College Alumni Association webpage to submit your contact information to stay informed of upcoming alumni events and membership perks.
How to participate in Commencement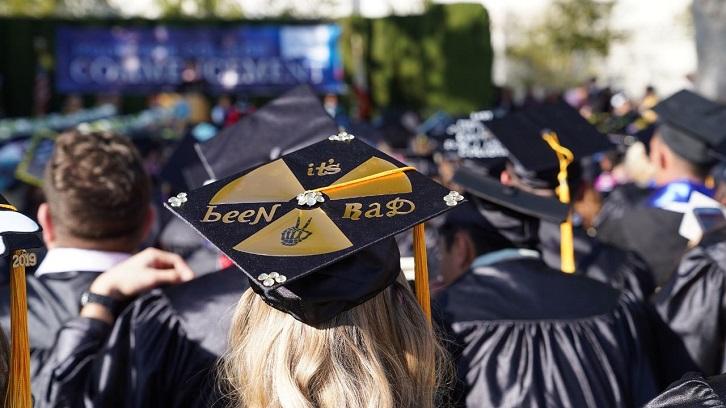 A Rad Tech program graduate watches the Commencement ceremony.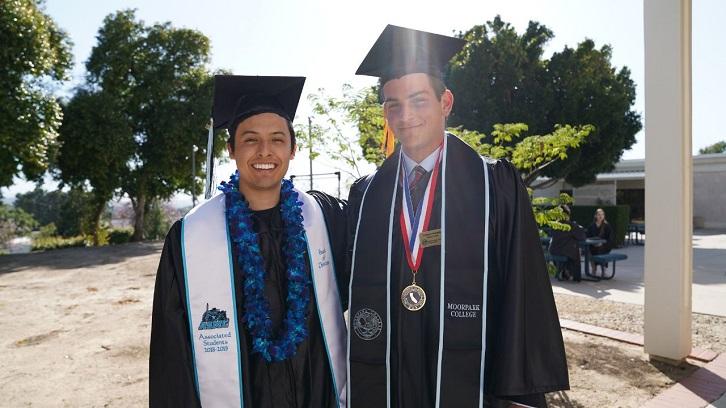 ASMC President Andrew Lopez and VCCCD Student Trustee Connor Kubeisy smile for the camera.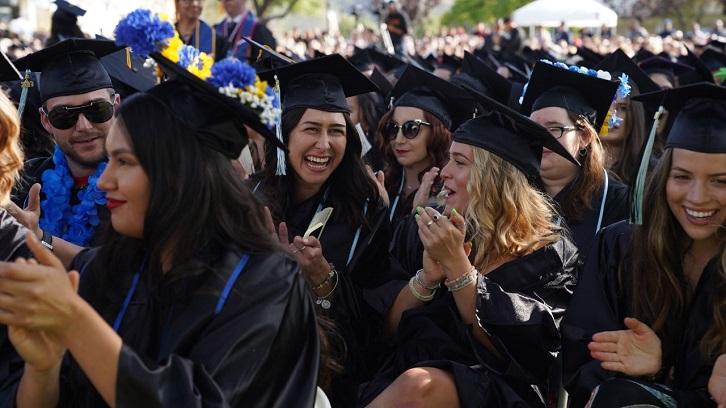 Students laugh while listening to the Commencement speeches.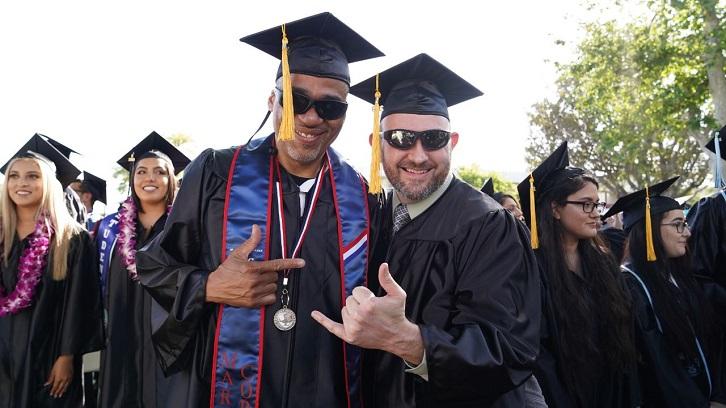 Two students smile for the camera during Commencement.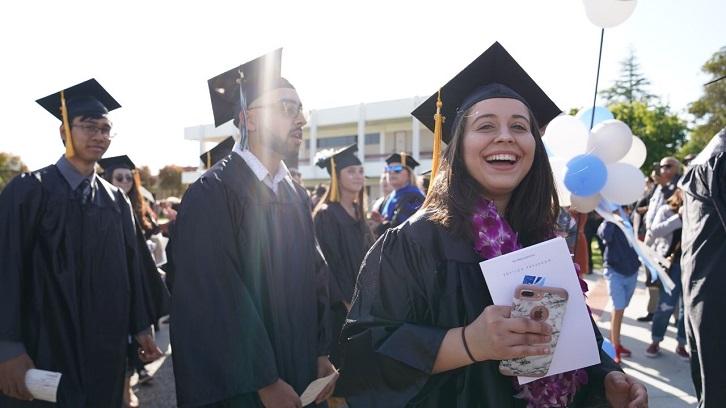 Students smile during the Commencement ceremony processional.