Commencement is taking place on Friday, May 19, 2023 at 10:00 a.m. in the Moorpark College Griffin Stadium. 
Please review the steps below or visit our Commencement FAQs page for more details about this year's ceremony.
How to participate in Commencement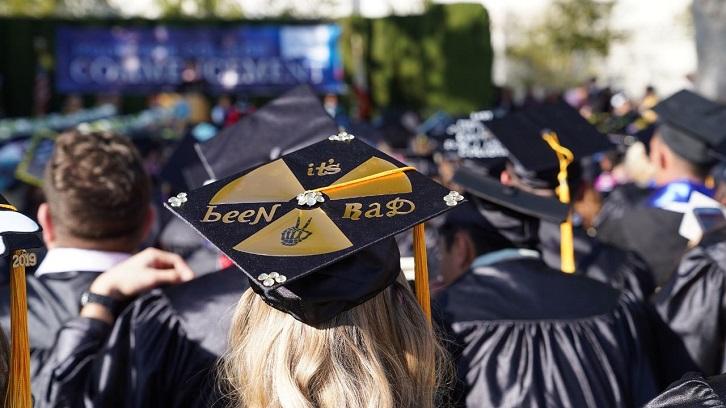 A Rad Tech program graduate watches the Commencement ceremony.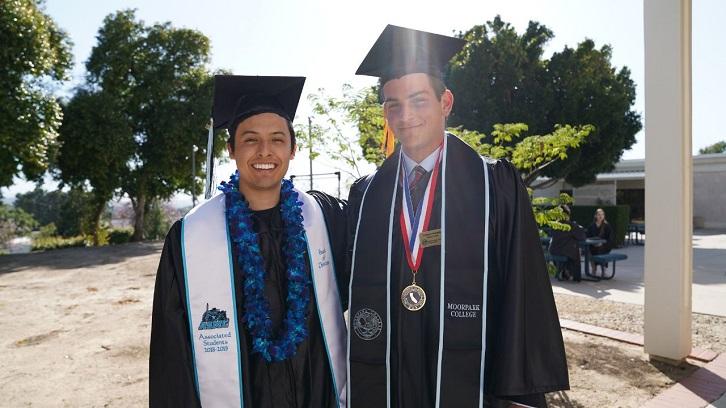 ASMC President Andrew Lopez and VCCCD Student Trustee Connor Kubeisy smile for the camera.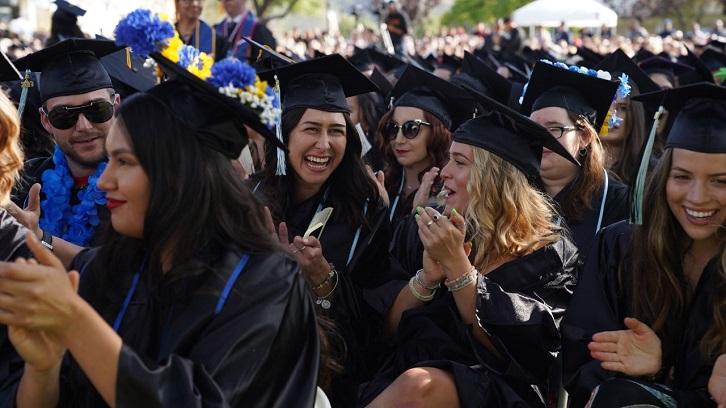 Students laugh while listening to the Commencement speeches.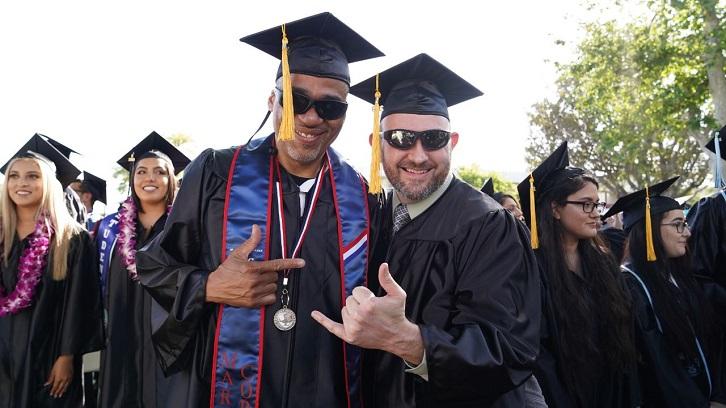 Two students smile for the camera during Commencement.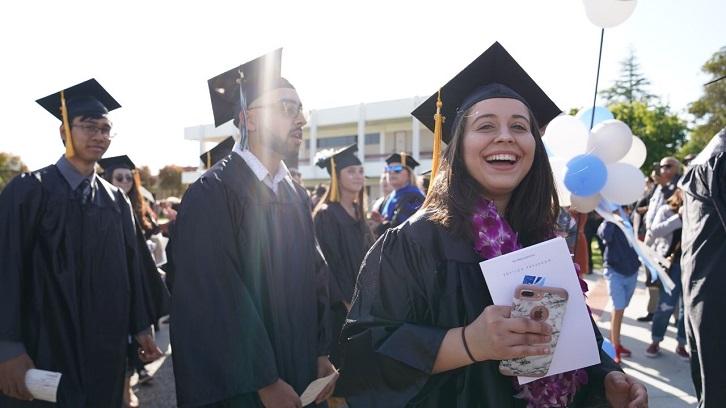 Students smile during the Commencement ceremony processional.