Faculty, staff, and administrators are invited to help celebrate our graduates during the 2022 Commencement, taking place Friday, May 20th at 5:00pm in the MC Griffin Stadium.
Walk in the Commencement Processional
Employees are welcome to don traditional regalia (cap, gown, tassel) and sit alongside graduates during the Commencement celebration. Employees who sign up to participate in the processional should expect to participate for the entire duration of the ceremony, which is expected to last approximately 2 hours.
Click here to access the 2022 Moorpark College Commencement Processional Participation Form. 
Assist with day-of operations
Volunteers will be needed for various time slots throughout the day, including pre-ceremony set-up; event management during the celebration, and post-ceremony clean-up. Employees can also sign up themselves or their department to cheer on our graduates.
To sign up to help with day-of event operations (e.g., set-up, directing traffic, and handing out lawn signs, among other tasks, please click on the Event Operations Volunteer Link (link forthcoming).
Questions about Commencement may be directed to MCCommencement@vcccd.edu.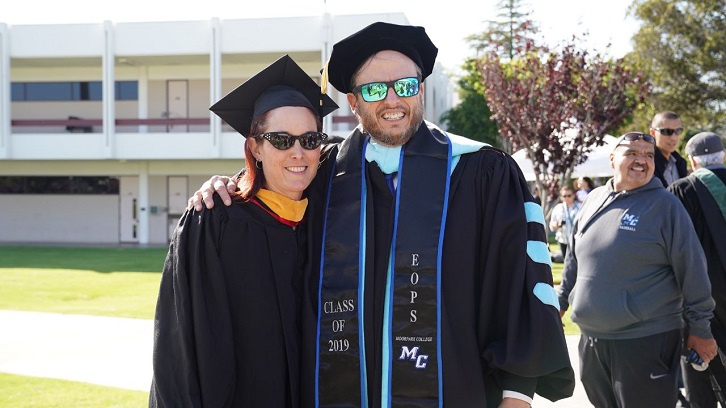 Moorpark College math instructor Renee Butler and dean Howard Davis pose for a photo before the 2019 Commencement.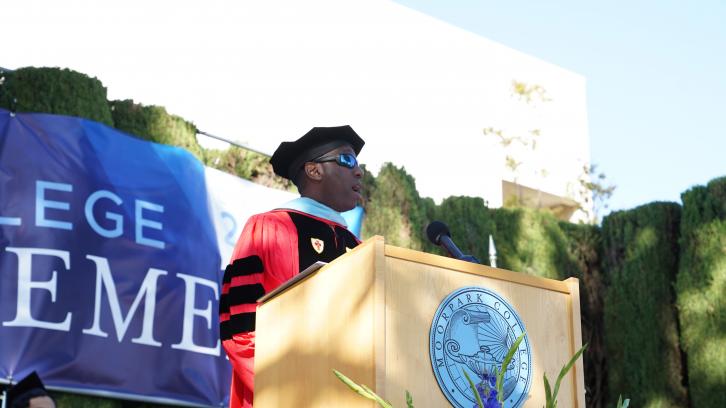 Moorpark College President Dr. Julius Sokenu delivers welcoming remarks during the 2019 Commencement.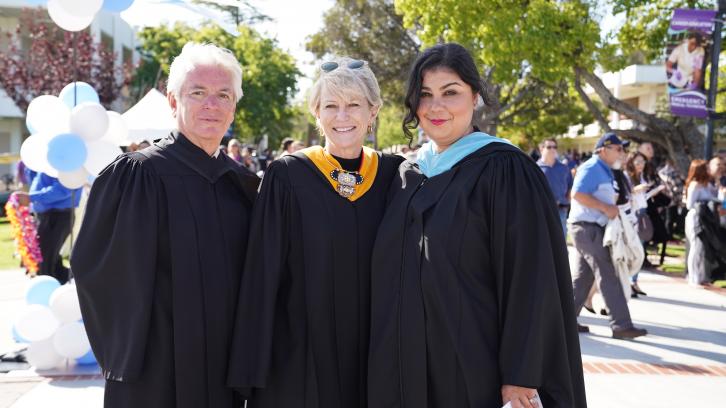 VCCCD Trustees members (L-R) Bernardo M. Perez, Dianne B. McKay, and Gabriela Torres pose for a photo at the 2019 Commencement.