Faculty, staff, and administrators are invited to help celebrate our graduates during the annual Commencement, taking place Friday, May 19, 2023 at 10:00 a.m. in the MC Griffin Stadium.
Ways to participate in Commencement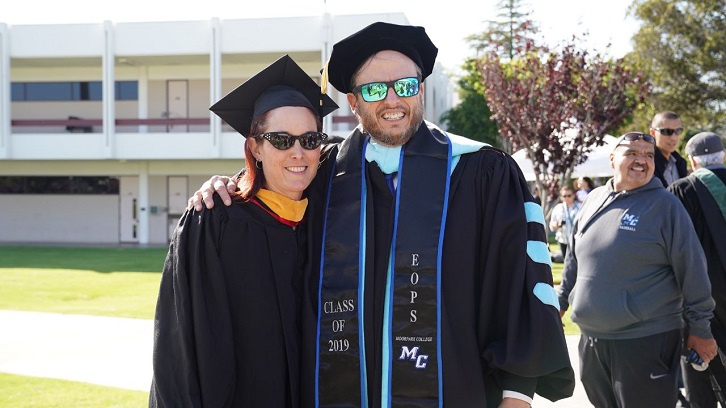 Moorpark College math instructor Renee Butler and dean Howard Davis pose for a photo before the 2019 Commencement.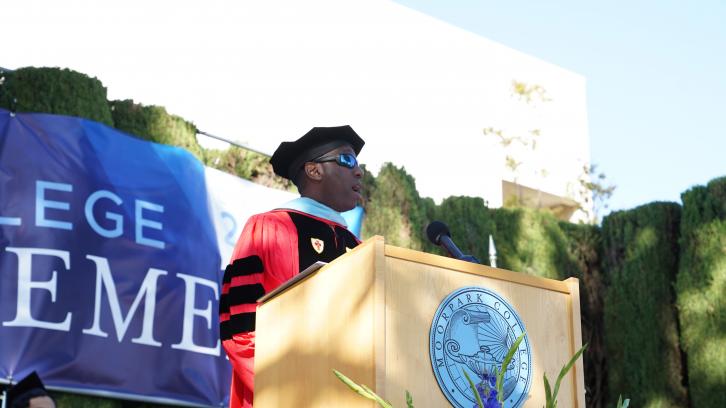 Moorpark College President Dr. Julius Sokenu delivers welcoming remarks during the 2019 Commencement.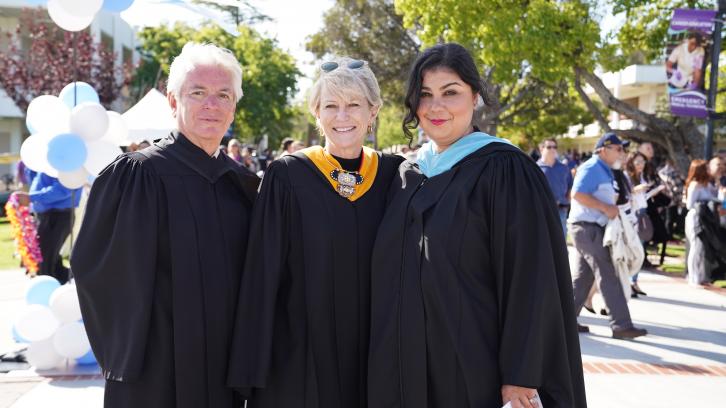 VCCCD Trustees members (L-R) Bernardo M. Perez, Dianne B. McKay, and Gabriela Torres pose for a photo at the 2019 Commencement.