The Associated Students of Moorpark College (ASMC) Board of Directors is an 11-person elected student government body. Click on the title below to learn more about each role and the current student serving in the position for 2021-2022.
Meet your ASMC Board of Directors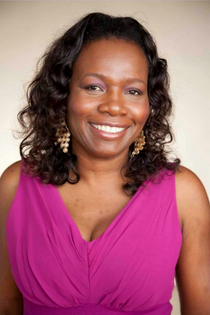 Meet your ASMC President, Mary Poitier!
Mary is a returning student, having formerly earned a degree from Moorpark College before transferring to earn her Bachelor's and Master's degrees, the latter in Communication Management from the University of Southern California.
Mary's campaign platform highlighted her goals to reestablish a sense of community at Moorpark College. She loves bringing people together from all cultures and walks of life and believes doing so on campus will make Moorpark College a better place. 
Mary is also excited to help students transition back to Moorpark College after a year of being mostly online. She knows the pandemic has turned students' lives upside-down, so being able to welcome students back is a key focus of her goals and initiatives this year.
When she isn't advocating for students, Mary is studying dance and languages at Moorpark College.
Do not hesitate to contact Mary with any questions, concerns, or ideas! Her email is ASMCPresident@vcccd.edu.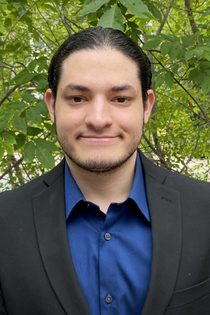 Meet your ASMC Vice President, Noah David!
Noah is an engineering student seeking to transferring after this year. He is co-chair of the Inter Club Council (ICC) and a voting member for the ASMC Programming Committee, which distributes financial resources to departments and clubs that support student activities and development. Noah also coordinates the ASMC Delegates program, and he leads the hiring and training of ASMC student staff.
In addition to serving on the ASMC Board, Noah is President of the Delta Alpha Pi Honors Society and a part of the Engineering Club. In his free time, he enjoys working on various engineering projects such as building a self-landing model rocket. He also tutors math and science and enjoys playing video games. 
Noah is looking forward to ensuring a fast and smooth transition back to in-person education and hopes to help unify and streamline the distribution of opportunities available to Moorpark College students.
Want to connect with Noah? Send him an email at ASMCVP@vcccd.edu.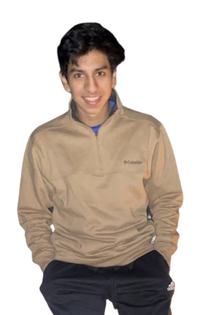 Meet your ASMC Director of Academic Affairs, Chris Ojeda.
Chris is a second-year Political Science major at Moorpark College with extensive volunteerism and public service experience.
Chris oversees the ASMC Scholarship Program, where he will lead a committee in distributing thousands of dollars in student awards. Chris also develops activities to highlight our students majoring in the Arts through his management of the ASMC Commissioned Arts Program, and he exposes students to new experiences through the organization of an educational and/or cultural excursion. Chris is excited to help make this a memorable year for Moorpark College students!
You can reach Chris at ASMCAcademicAffairs@vcccd.edu.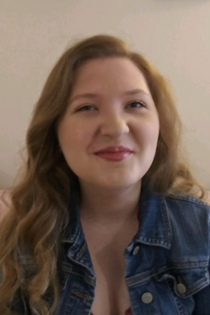 Meet your ASMC Director of Budget and Finance, Abbey Austin-Wood.
Abbey is a third-year student at Moorpark College, majoring in Environmental Science with a plan to transfer in the coming year.
As ASMC's Director of Budget and Finance, Abbey led the development of ASMC's annual operating budget. She tracks spending from the Board's ten (10) trust accounts, and she also chairs the ASMC Programming Committee, which provides funding to clubs and departments that aim to enhance campus life.
Abbey's involvement doesn't stop at ASMC, as she also is involved in several student-led clubs such as Women in Engineering, Math, and Science (WEMS) and the Honors Club.
Some of Abbey's favorite pastimes include drinking coffee, hanging out with her friends, taking care of her succulents, and reading. She also loves road trips and other travel adventures. 
Abbey is excited to be part of the Associated Students and to continue building the Moorpark College community.
You can reach Abbey at ASMCFinance@vcccd.edu.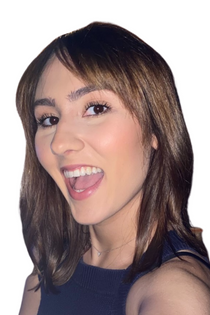 Meet your ASMC Director of Campus Events, Nicole Bicakci!
Nicole is a Sociology major at Moorpark College. As Director of Campus Events, Nicole plans and oversees ASMC campus events and activities to enhance student life. In addition, Nicole serves on the ASMC Programming Committee, which awards funding to clubs and organizations to support their initiatives and activities. 
Nicole also serves as a peer mentor for the First Year Experience Program and works for the MC Counseling Office. These experiences combined with her ASMC role lay a great foundation for a future career in student affairs in higher education.
In her free time, Nicole enjoys hiking, spending time with her four cats, and drinking tons of coffee, and volunteering at a local animal shelter or at a beach clean-up.
You can connect with Nicole at ASMCCampusEvents@vcccd.edu.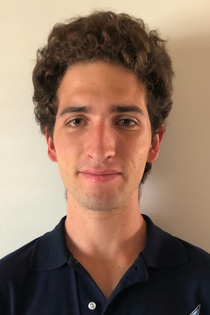 Meet your Director of Constitution and Standing Rules, David Katz!
David is a third-year student at Moorpark College who is pursuing degrees in Mathematics and Physics. David is familiar with ASMC, having served as the Board's President last year. In this current role, David ensures the Board compiles with the California open meeting law and that it follow's parliamentary procedure in its meetings. David will lead marketing and coordination efforts for the spring Associated Students elections.
When he's not at the piano (which is rare) or in class, David likes to explore extracurricular topics of interest, bond with friends at coffee shops, drive to the beach, spend time with family and cousins, and spending time reading and learning new things.
You can connect with David at ASMCStandingRules@vcccd.edu.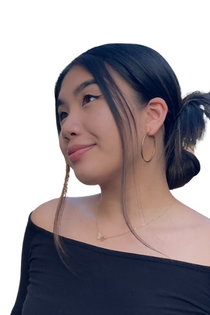 Meet your Director of Public Relations, Priscilla Saerang!
Priscilla is a second-year student at Moorpark College, majoring in Communication Studies. She is also a part of various programs on campus such as the Second Year Experience Program, MC L.E.A.D.S., and the Honors Program.
As Director of Public Relations, she is responsible for running the ASMC social media accounts and informing the students of Moorpark College of all events and decisions made by the Associated Students of Moorpark College. (So, if you're reading this, then she's doing a good job.) 
Priscilla hopes to bring students together and be the voice for the whole, and she hopes to unite through giveaways, social media announcements, and other events.
Feel free to reach out to Priscilla at ASMCPublicRelations@vcccd.edu.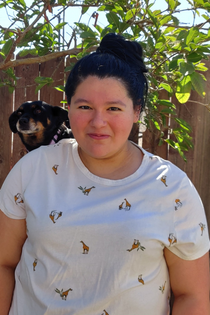 Meet your Director of Student Advocacy, Karina Arteaga!
Karina is in her third year as a Business Administration major at Moorpark College. As Director of Student Advocacy, she leads support efforts on behalf of MC students' interests, and she serves as the primary representative to off-campus entities. This includes representing ASMC at the monthly Ventura County Community College District Board of Trustee meetings.
Karina is excited to be serving the MC student body. Her main hope is to bring light to concerns or problems that students face on campus and to help find solutions to improve their experiences. Karina also supports students in the MakerSpace, helping others to create through various mediums.
Reach out to Karina at ASMCAdvocacy@vcccd.edu.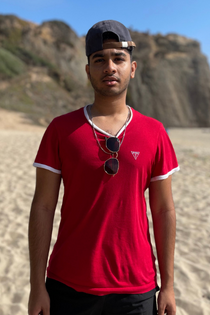 Meet your Director of Student Organizations, Ashwin Naresh Kumar! 
Ashwin is a Computer Science and Engineering major at MC. Being a part of a lot of different clubs at Moorpark College, Ashwin is able to recognize the needs and assistance that a club may require to flourish. He is the founder and former president of the Social Media Society, and is the current treasurer for Circle K International. 
As the Director of Student Organizations, Ashwin hopes to increase engagement through advocacy and to provide additional opportunities for clubs to connect with ASMC board, which will give clubs the chance to voice their concerns.  Ashwin also chairs the Inter-Club Council, which connects student organizations each month.
Send Ashwin a message at ASMCStudentOrgs@vcccd.edu.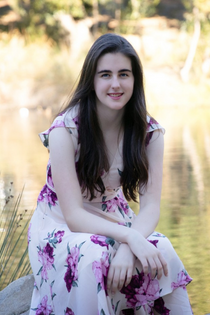 Meet your Director of Student Services, Alette Laughton!
Alette is a first-year Biology major at Moorpark College. She is excited to get involved at Moorpark and serve as a liaison between the student body and school governing bodies.
Alette is a COPE Health Scholar and a sports medicine volunteer at her former high school, both experiences which tie directly to her interest in attending medical school in the future. 
As Director of Student Services, Alette looks forward to expanding student ID card discounts by connecting with local businesses on behalf of the student body. Alette's goal is to learn what the students of Moorpark want to see done and enact it throughout the year.
In her free time, Alette enjoys baking and drumming (though not necessarily at the same time).
Alette would love to hear your questions and concerns! Contact her at ASMCStudentServices@vcccd.edu.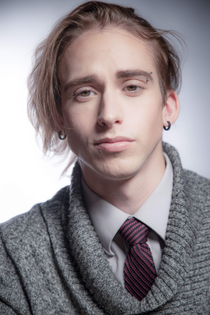 Meet your ASMC Director of Sustainability, Jace Gentry!
Worrying about the future viability of the environment on this planet is one of Jace's greatest passions, so Jace is sincerely grateful for being voted into the role of Director of Sustainability. Jace would like to do everything in his power to limit our local environmental impact, install a philosophy of long-term viability throughout the campus, and ideally get Moorpark College recognized as the greenest campus in our region. 
Jace chairs the Associated Students Sustainability Committee (ASSC), which leads sustainability projects and supports students' environmental initiatives. 
Jace is in his final year at Moorpark College and hopes to transfer to UCLA as a Computational and Systems Biology Major. 
Share your thoughts and ideas with Jace at ASMCSustainability@vcccd.edu.